As many of you know my gearbox died a horrible death last winter.
Since then the car has been sat on the driveway where the AA man kindly dumped it. There it sat for a couple of months while I was busy with other things.
Then a few people got to know that my car was a non runner, so I started taking a few bits and pieces off of the car to loan to people in need.
I decided seeing as the gearbox has to be swapped, I would take the chance to upgrade and refurbish a few other parts on the car. So I started to pull the old banger apart.
So far I've taken the engine out, along with anything else that was in the way in the engine bay, suspension and subframes off, gearbox out along with propshaft and the rear diff, and the dashboard has come out too, so I can have a poke around under there.

Here's the car in it's current state.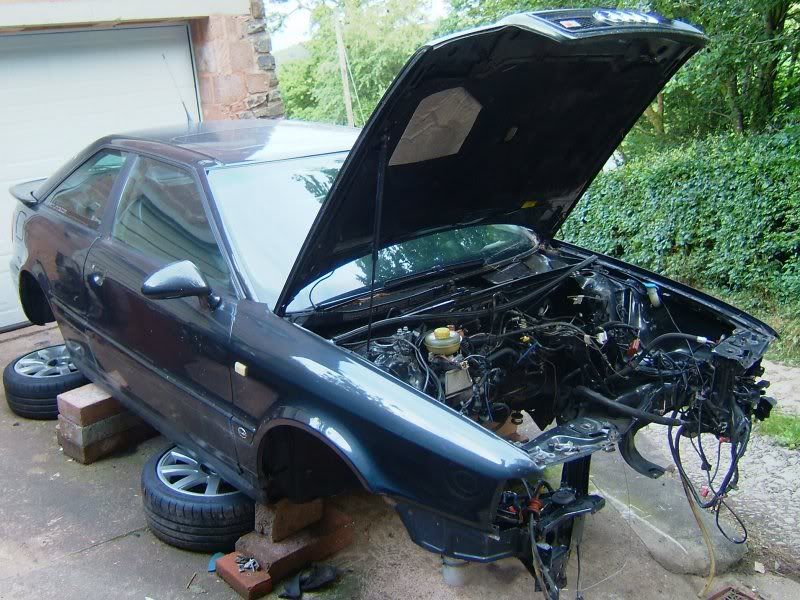 Under the bonnet.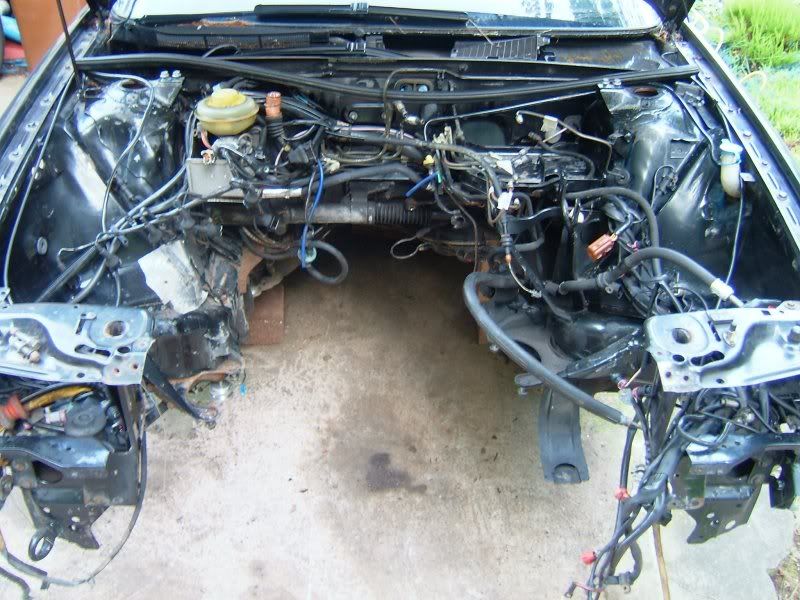 Inside.
Maybe I should have titled the thread 4WheelDrifter's lost the plot.