A while since an update now
But does not happen as much in the garage during summer
Well, the intercooler construction went straight into the bin!!
~0.8bar/11psi pressure drop ... worthless
It did not come as a surprise, had almost expected pressure drop, but maybe not so much
But that's nothing to cry about, just to assemble back the old system again!
A fun thing was anyway that I came in 3rd place in the largest Audi meet I Sweden, NordicAudi SwapMeet
woop woop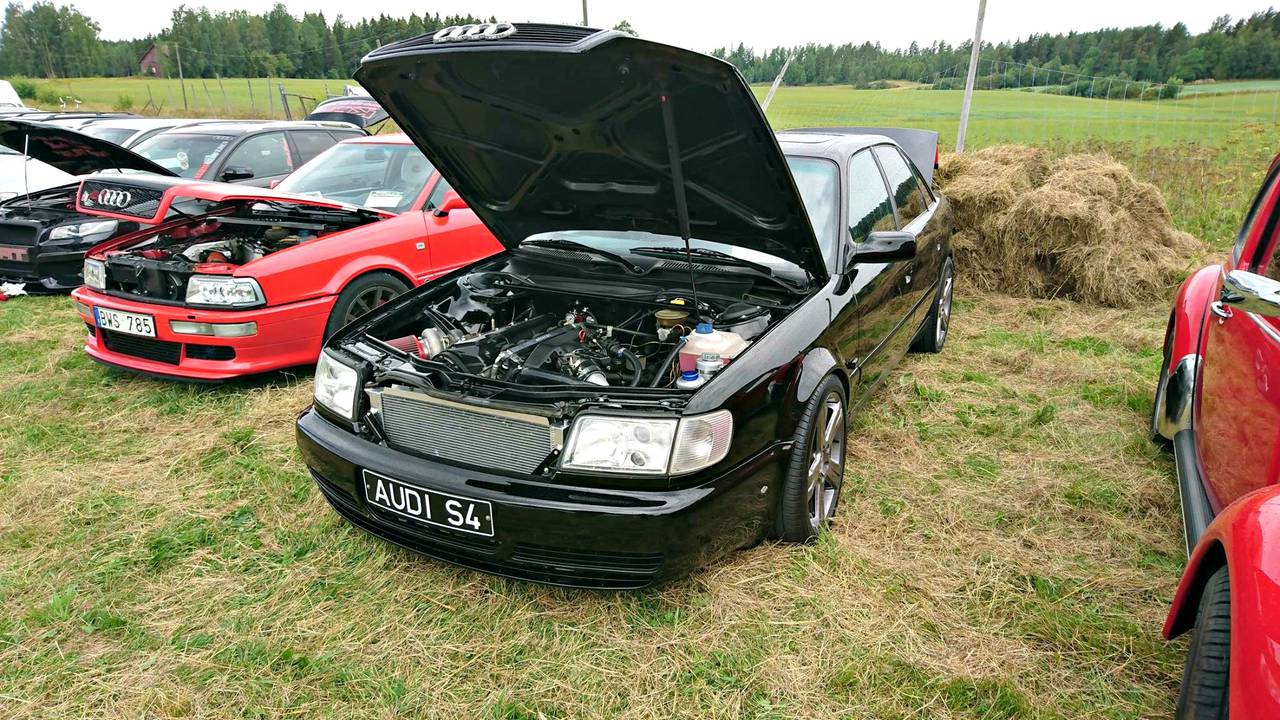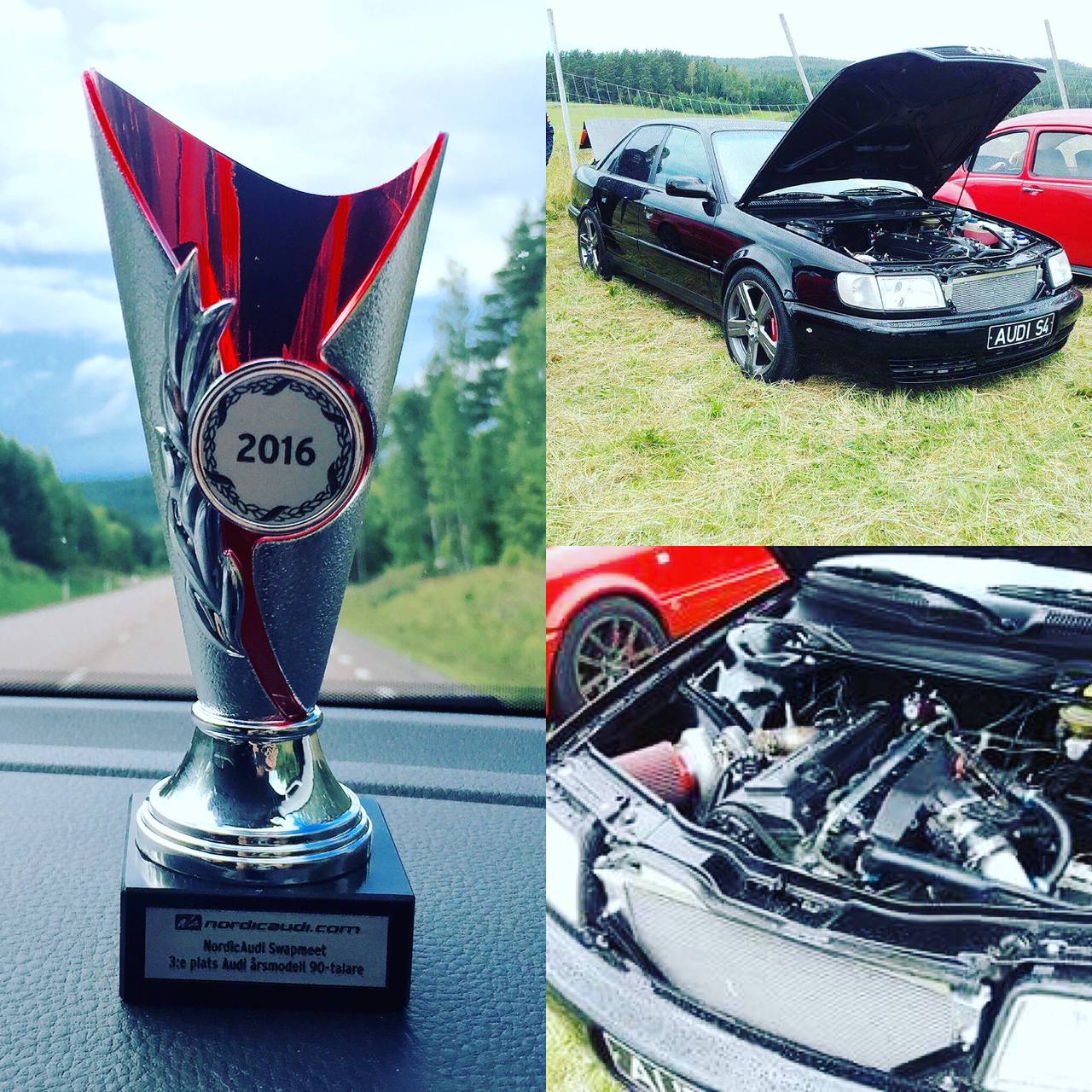 Finished 2nd place last year and still chasing that 1st place
And after the inspection in November (which went perfect), It sounded like the engine had started to knock, much like conrod bearing failure.
So it was just to start tearing out the engine before it got worse, I thought!
But everything looked like new ...! All bearing play was within tolerance ..
Then I discovered when I talked on the phone and stood and fiddled at the power steering pump, that it locks up every two revolutions.
So I tore the whole engine apart when it would have been enough to change the power steering pump.
I should have removed the fan belt before I tore apart the engine. but easy to be wise after the event!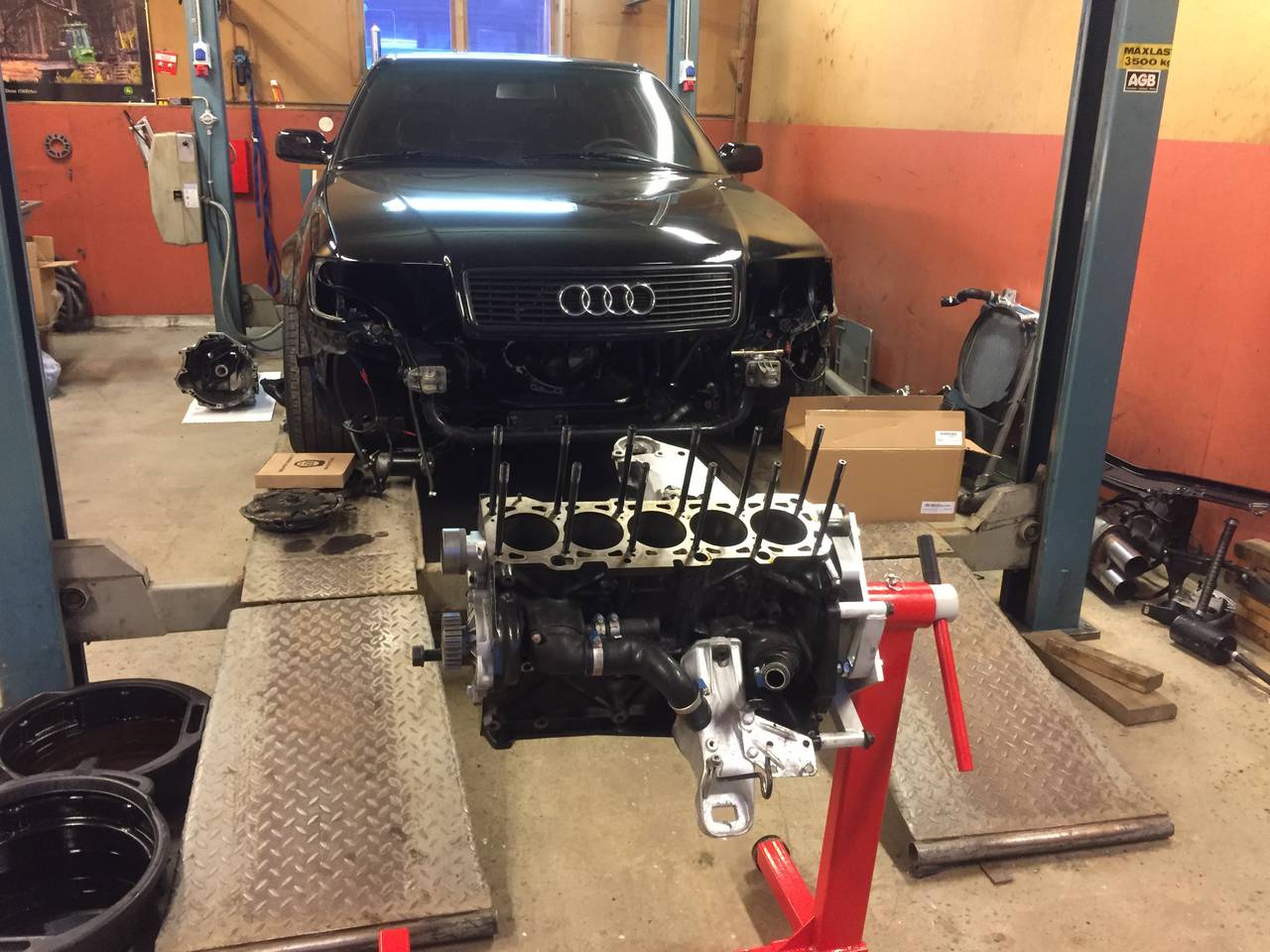 Now I at least know that the engine is in good condition!
Took the opportunity to replace the bearing when the engine is still in pieces
Changing to a 6 speed gearbox, just beacuse I had one laying around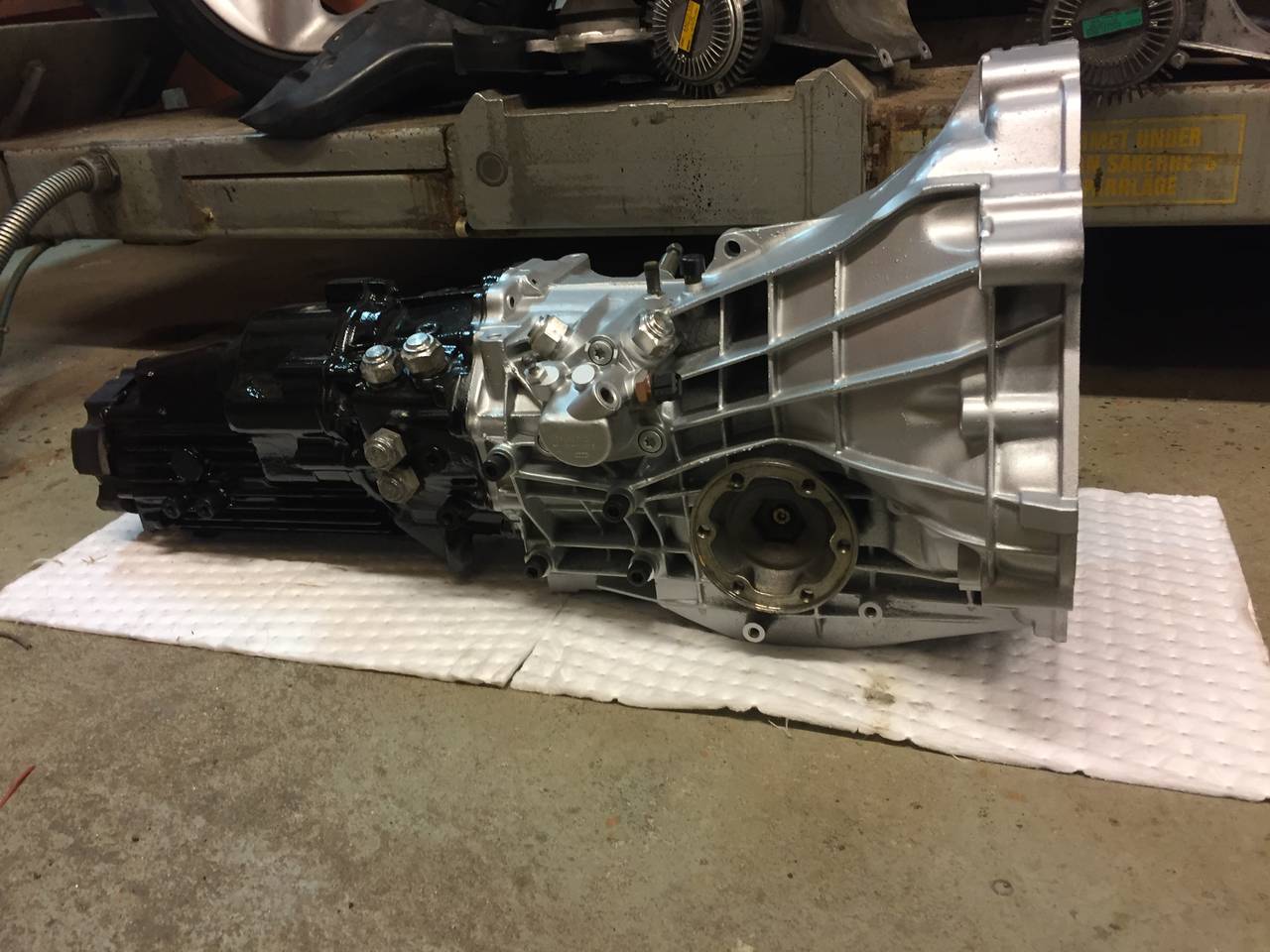 Before I put the engine back again shall I do something about the engine harness so it looks good (not visible at all) and clean up the entire enginebay so that it looks perfect!
Are replacing cams, injectors and intake now when the engine is out, and then do a dyno tune ... need to get over 600whp !!
Will be some reconstructions this winter ...
Need to get a bigger oilcooler, the olitemp is raising fast as hell