well i decide to show you how to replace stuppid, old, unuseful , expensive UFO brakes with HP2 brakes..
HP2 brakes you can find on audi a8 or late s4 or s6.
this is conversation for audi 200 20v , early s4 and audi v8. this brakes are 314mm disc , which is 10mm bigger than UFO-s , HP2 are much chipper than UFO-s , and have much better brake ability .
well here is procedure , how to replace :
1. you have to find HP2 brakes , if you will use some old one , from A8 , look that disc be wider than 27mm .
so when you move your old UFO-s away , you will see this: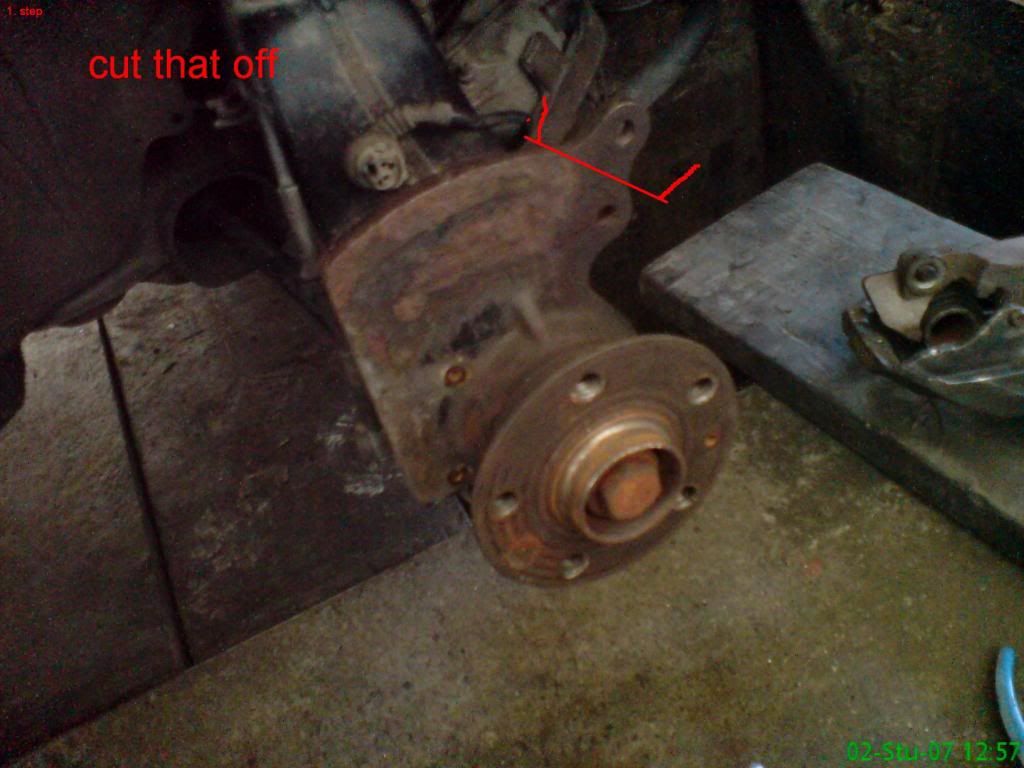 than you must cut off this upper whole , just like picture said
than is good if you can bring all 4 wheels in the air that you can resize wheel hub .
wheel hub are wider on cars which have UFO-s (I still don't know why?)
start the engine and put it in 4. gear , hubs will start to spining and you can start with job..
REMEMBER: don't pres that tool (I don't know how it calls) too much , because if you will hurry up ,you can have problem latter with NO perfect circle hub..
be gentle ...
here is the picture: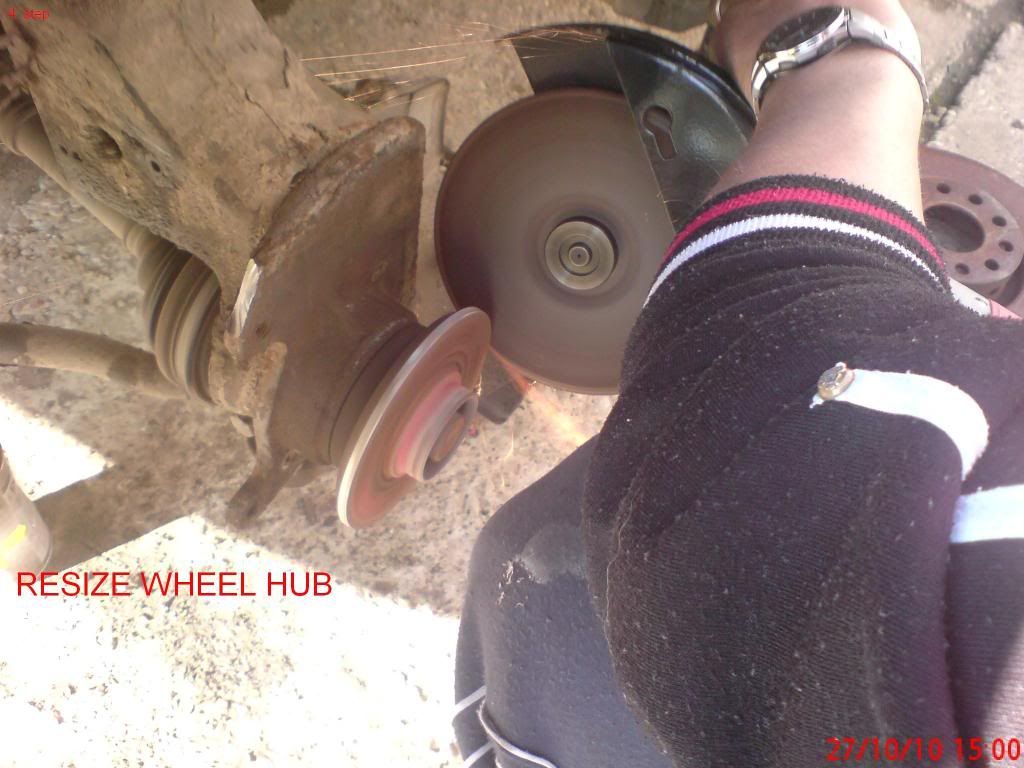 when you can put HP2 disc on it , and put all 5 bolt in wholle , this part of job is over..
next step is to go in MACHINE SHOP.. and do this on brake holder: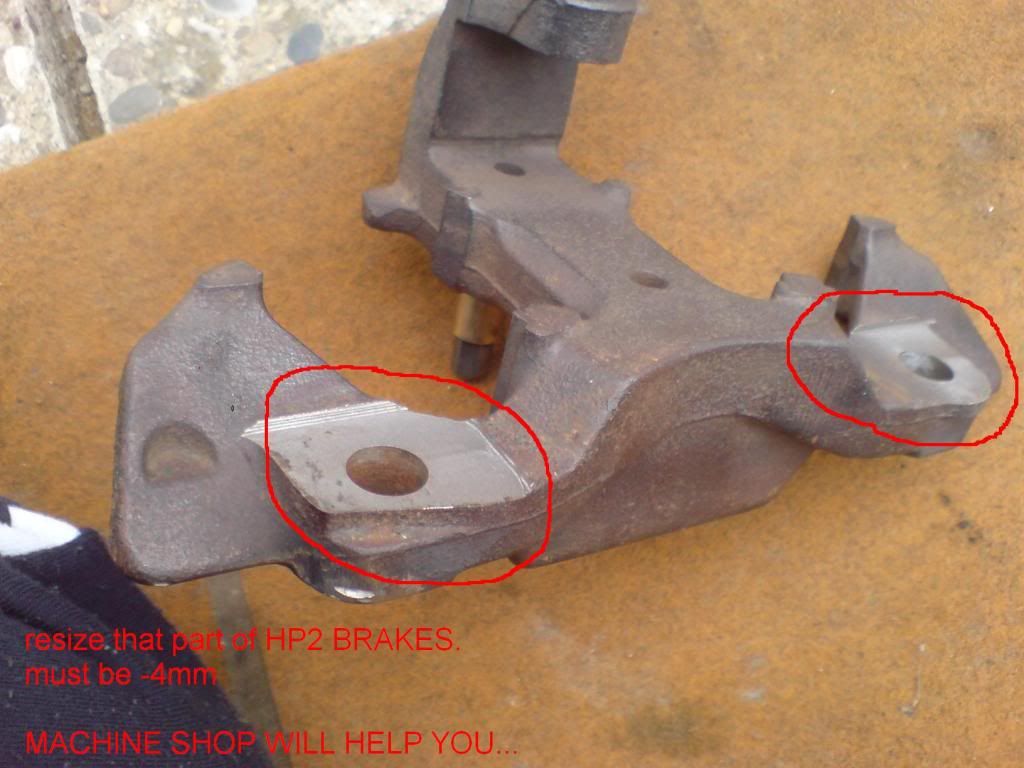 every machine shop can do this for you , it is easy job for them.. (don't pay too much
)
they must cut it -4mm .
closley look the picture and don't drill it on wrong place..
so now you can put disc and brake holder at place..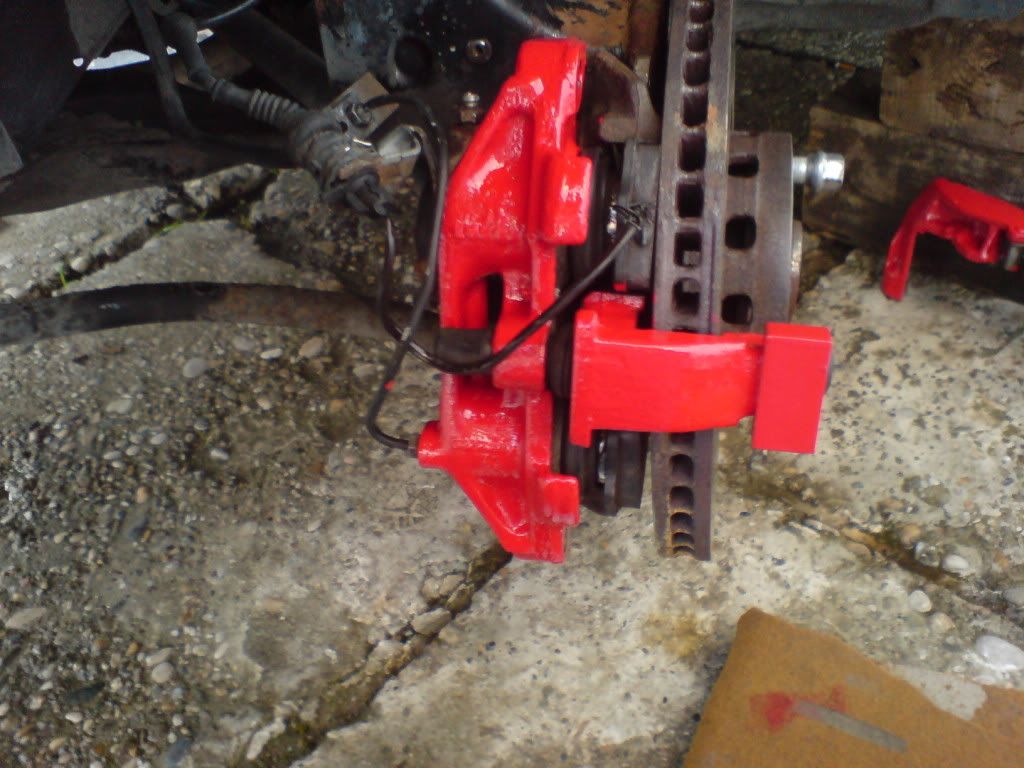 but there is one more problem the bolt of HP2 brakes are a little bit wider than you have a whole on your car.
so my advice is to use 4 old wheel bolt , because they are the same size like you will need. or if you have OEM HP2 bolt it will be much better.
so you need to resize half of bolt on smaller size (like the whole is) .
well half of bolt must hold HP2 at place and half of bolt must go in whole on your car..
DON'T resize the whole on the car on bigger whole, because it will not be good. my smart friend done it and it was not good..
I don't have picture of rebuilt bolt , but maybe this picture will help you: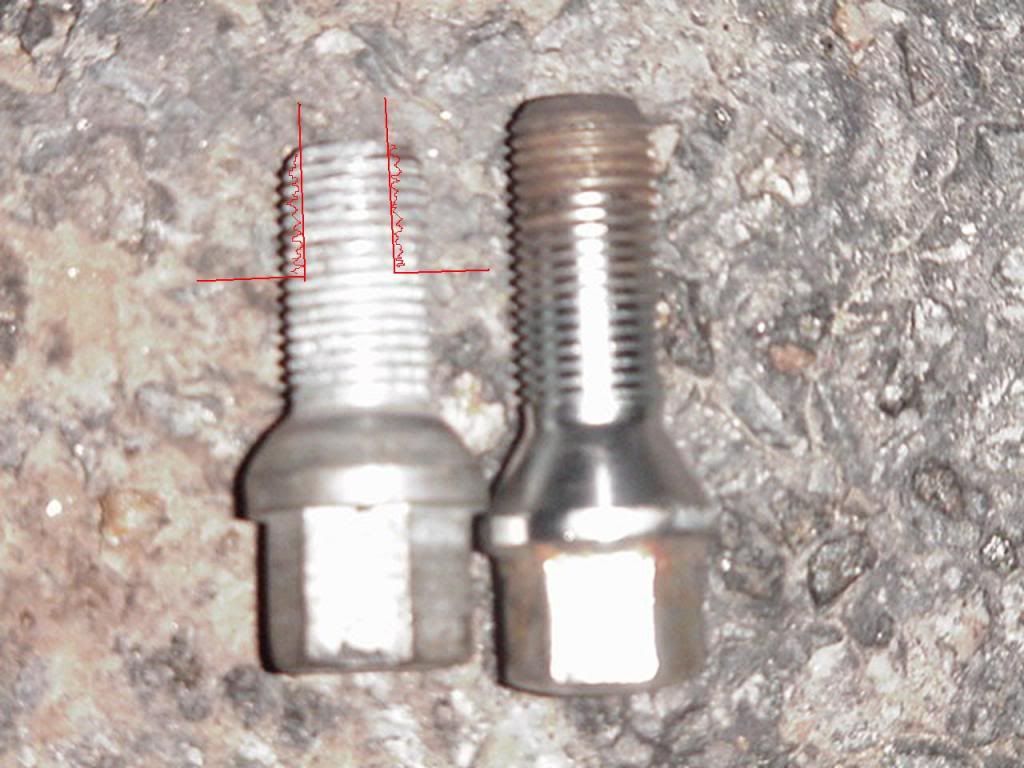 messure how much bolt come out when they are in brake holder, and resize that part of bolt on dimension of whole.
do you understand?
my english are not so good , but I will try to help you how I can...
so now when you finish wit that , you can put HP2 brakes on your car without any problems..
well but there is one more problem-BRAKE OIL PIPE
for HP2 BRAKES it must be few centimeters longer. you can do it somewere , or if you have luck use it from old HP2 car..
and it look like this: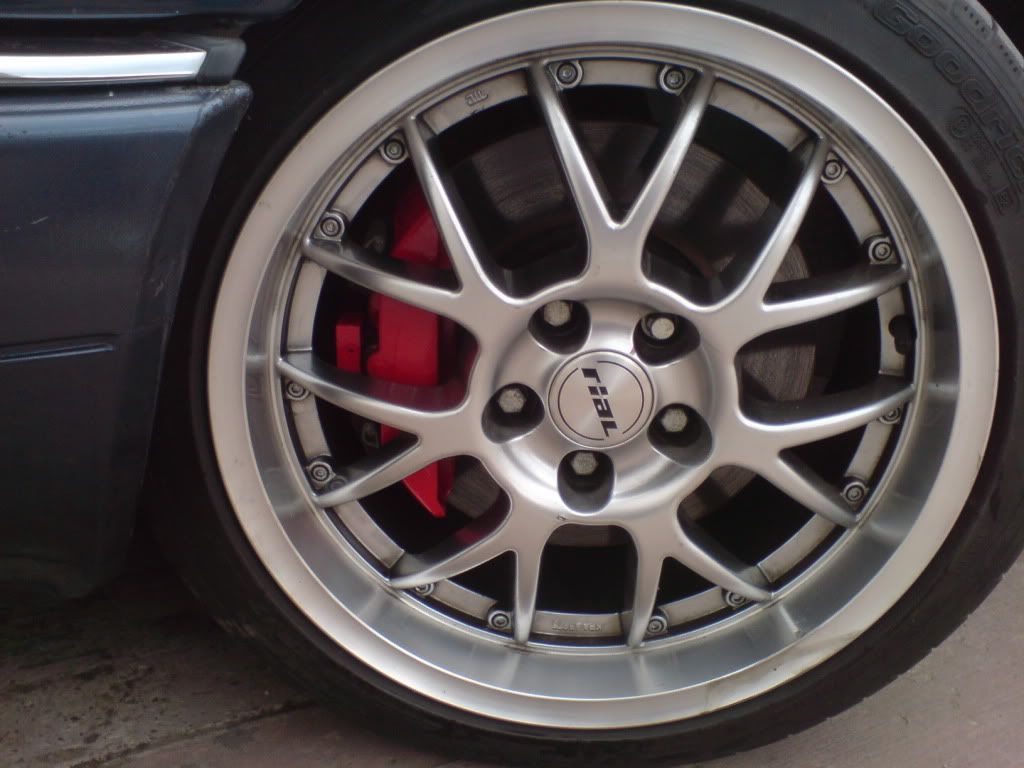 of course without RIAL wheels

"listen to me very careful ... I should say this only ones..... " you can only use 15" wheels from audi s4 which have OEM HP2 brakes..
all other 15" wheels are too small, you must use 16" or bigger..
I done that job many times .. and for now it is all perfect...
on my car that brakes are few years .
I hope that help somebody in his brake UFO problem..
if you have any question - ASK...
good luck..
Regards
Igor