This has been done on the basis of LHD vehicles that I have access to. *IF* there are RHD variations, please PM me with a photo and I will add it to this post. Also, it still needs confirmation of some UrS6 relay code no.s (see yellow highlights in the table below):
Relay PN call-out (might need UrS6 Code No. confirmations (those in yellow):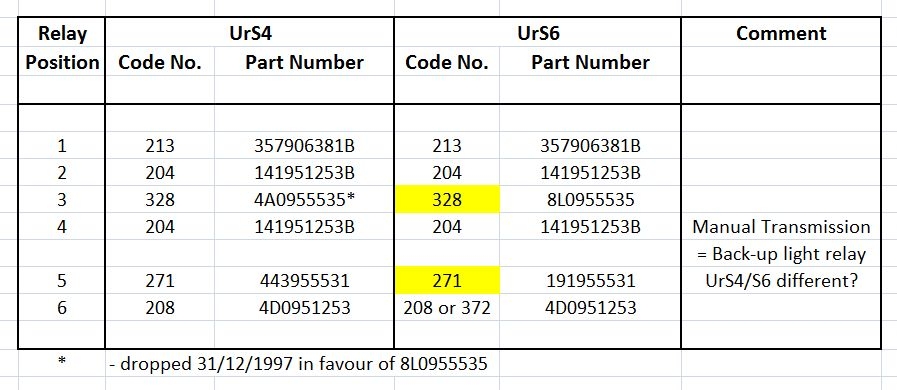 This UrS4 is missing its headlight washer relay in Position 3: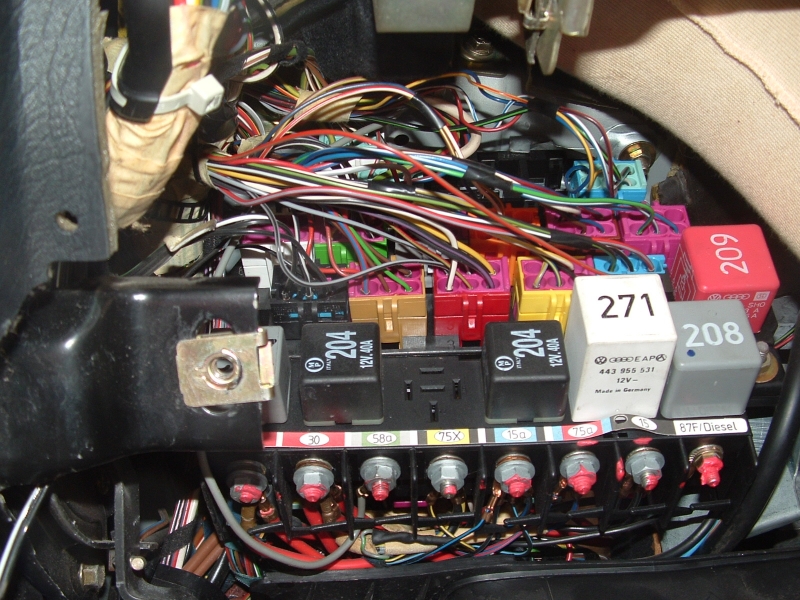 This UrS4 (mine) is using a new old stock V8 fuel pump relay "215" (for no good reason):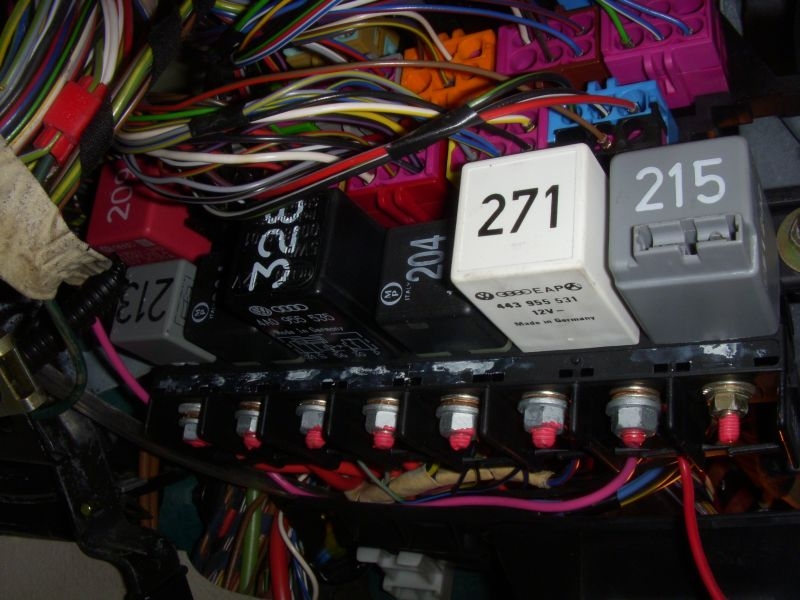 Here is ICERKT's UrS6 Central Panel. Note the "372" instead of the "208" in the fuel pump relay position. The PN is still the same(4D0951253). Also note that his "271" is still a 443955531 (not the 191955531 that Kate tells us is for the UrS6). Also his "328" headlight washer relay is still a 4A0955535 (not the 8L0955535 that Kate suggests for an UrS6).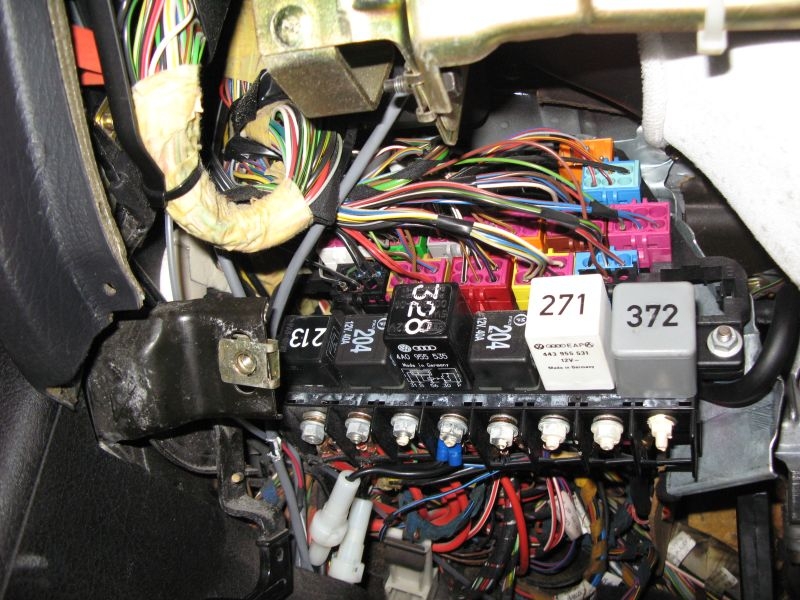 For an added twist, I recently found out that the European spec manuals did not necessarily come with the "204" back-up light relay in position 4. Instead, they came with a factory jumper to get around the automatic park/neutral starting interlock wiring, as shown here: