Only just noticed a section for us cabriolet owners! Happy days!
A quick bit of history - 2 winters ago I ruined the engine on my S2 coupe by doing a critical maintenance job badly, and was looking for a replacement car. I had a stash of V6 parts from a previous car, and really wanted to try something new - enter the sled, which came up on gumtree at a bargain £950 with my desired 2.8 V6 engine, 17" Boleros and an electric roof.
And this was what she looked like after a wash (Of course the first thing that happened was I got a puncture so I put on some temporary wheels.

)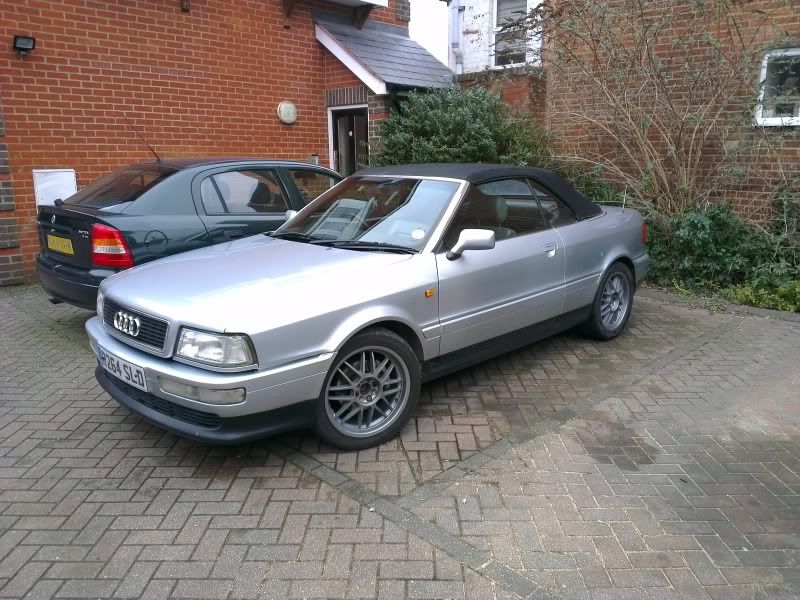 The next thing was to fit some of my goodies and give the engine a good service.
Ported and polished intake manifold, De-posted MAF, throttle body with enlarged primary, new plugs, new PCV hoses, cleaned injectors, coolant flush etc.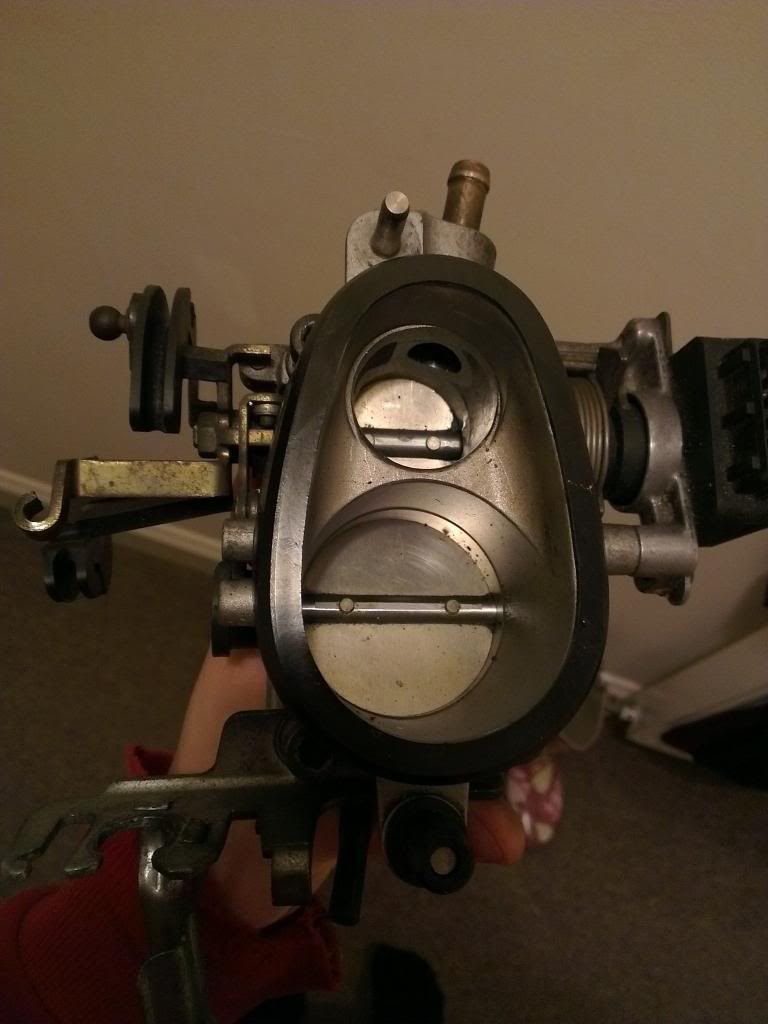 For those of you running the 2.8 V6 as standard - I REALLY recommend going on the AudiWorld forum and having a read in the V6 development forum. There is so much that can be done to get more out of this engine, and doing the work is an educational and rewarding experience. Also Mance has some good guides on 12v.org e.g
http://12v.org/audi/imworkshop/
http://forums.audiworld.com/forumdisplay.php?f=52
Also it's nice that this time nobody can say 'you should have just got an S2' when I talk about this sort of work. I would love to re-do some of these parts, as it's easily possible to go much further and really shape the MAF and TB to get everything out of it, but what I've got made with basic hand tools makes a real perceivable difference to how the car drives, and I would recommend it to anyone with this engine.
Tired of riding high, the cabrio got some coilovers (coupe ones). To get the rears to work, I had to build extensions for the spring perches, as the cabrio has VERY long springs. I'll get some built one day, but so far these have worked great!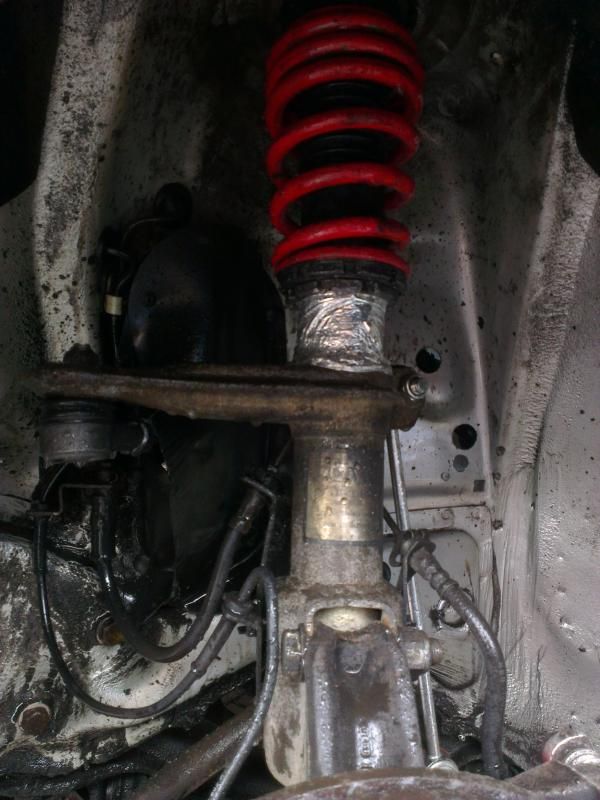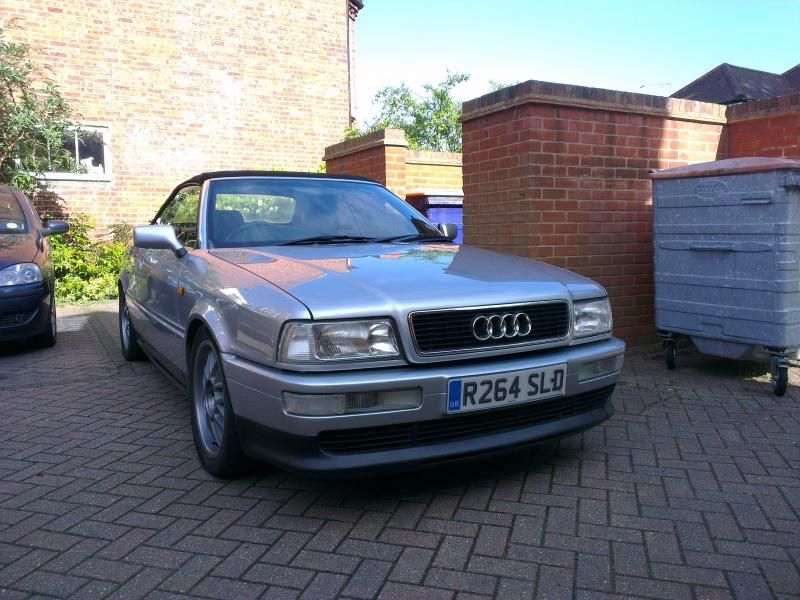 Additonally, a number of exterior / interior jobs have been done, including dyeing all of the seats and leather, red LED bulbs, PTC heater for better demist performance, speaker replacements, ellipsoid headlights, neoprene foam to fill the bumper to light/bonnet gaps. The roof has been cleaned and re-protected.
And after all that, here's how she looks now:
Just working on an all around suspension overhaul with new bushes, got a steering rack with a small leak and a seized bolt which needs attention, and I also have the 'bubble' in the dash trim that is so common with these cars
Future plans, once all of the maintenance is done? Possibly an RS2 style grille, but in chrome - just replacing the slats with a honeycomb plastic mesh, recaro seats + heated seat retrofit, and the possibility for a 6 speed swap (but now we're into dreaming!)