Link ECU, otherwise stock RS2
Not sure if there is any equivalent in VEMS or motronic but if so can anyone shed some light on what works best for the RS2? Does motronic use 3 stage boost control? Gear dependent N75 duty cycles?
Screen shot below shows the PID setup page on the Link interface. These are recommended 'starter' settings and are considered very soft.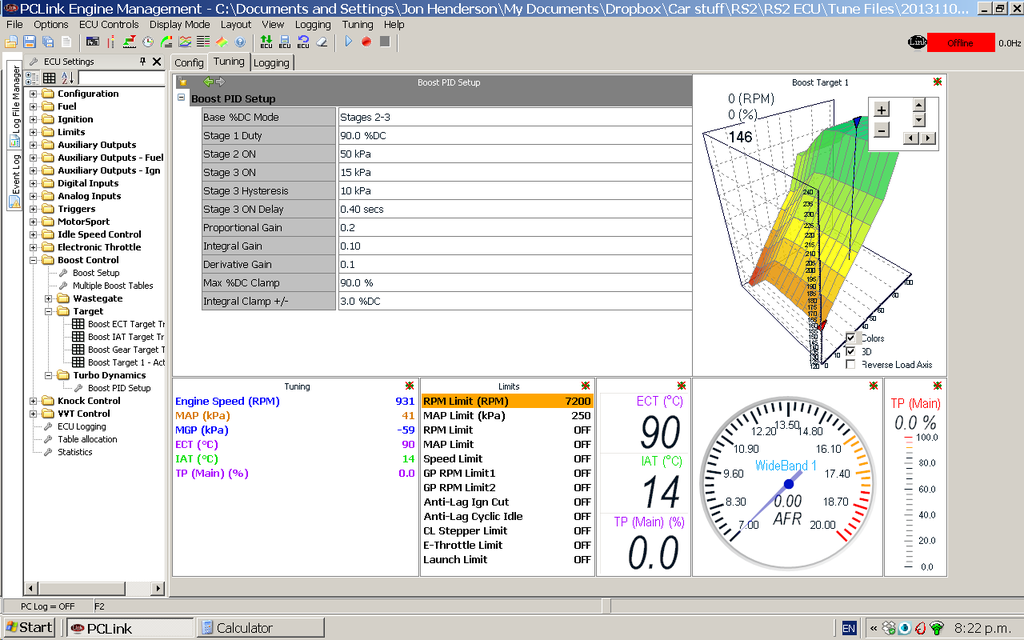 If you want some context, here is a link to the Link ECU closed loop boost control setup guide:
http://www.linkecu.com/dealers-only-...%20Control.pdf
Thanks in advance