This is a crazy and long project...
Many people will say that it makes no sense or that it will never succeed. OK, but I am crazy and brave enough to give it a try.
I have a 1987 FWD B2 Coupe GT with a blown Golf mk2 GTI 1.8 16V engine that currently sleeps waiting for its resurrection. It seems that it does not have any serious rust issues and I have a complete dual head lights front end and rear bumper. The only thing missing is the front bumper.
Photos as it is now: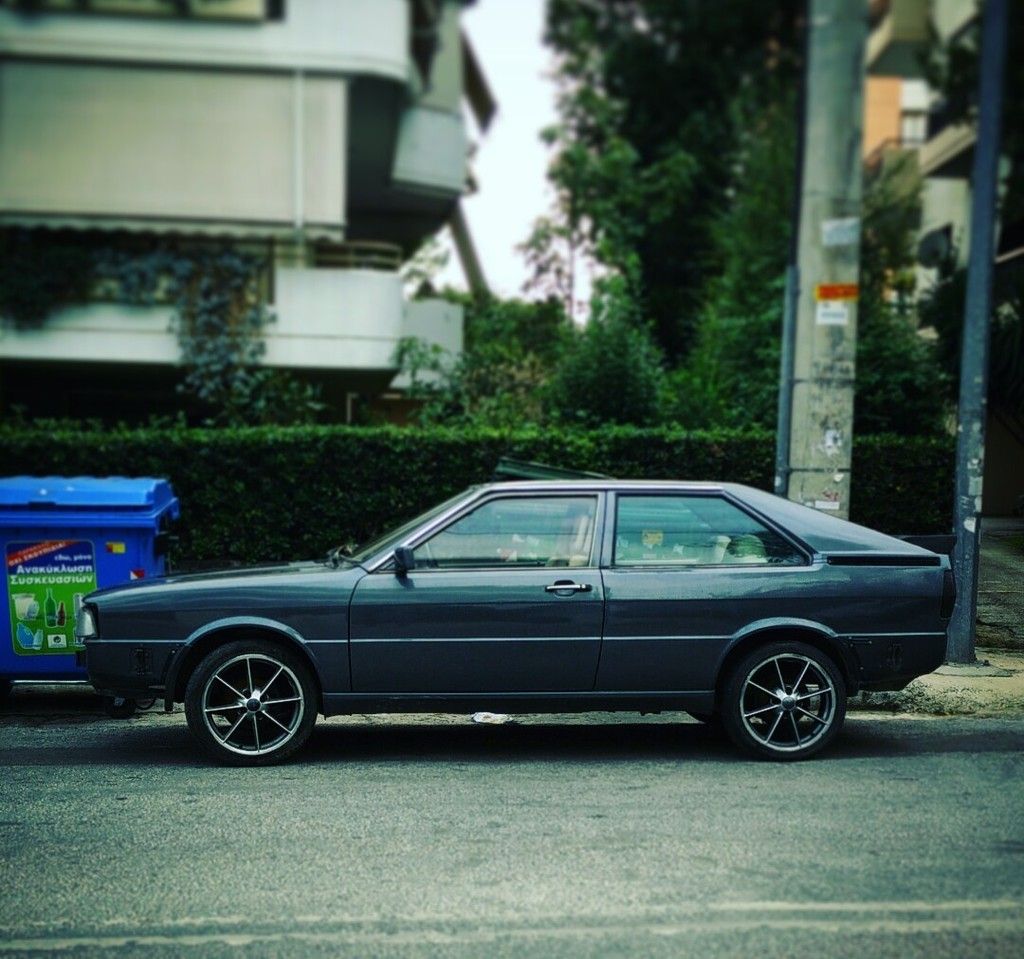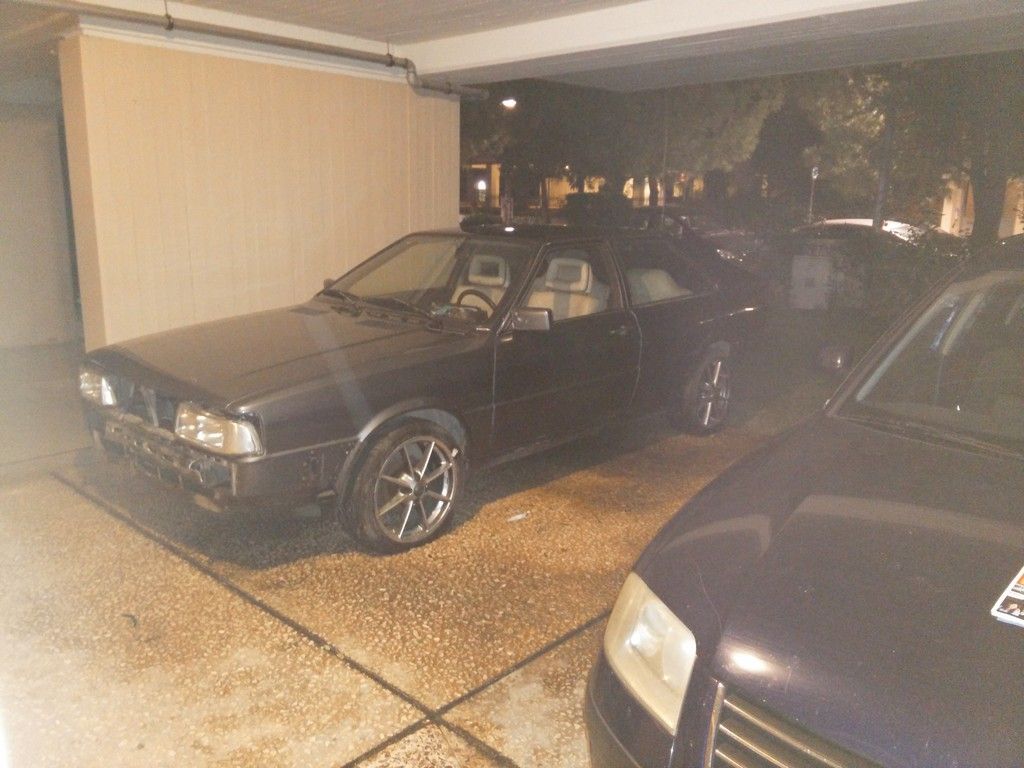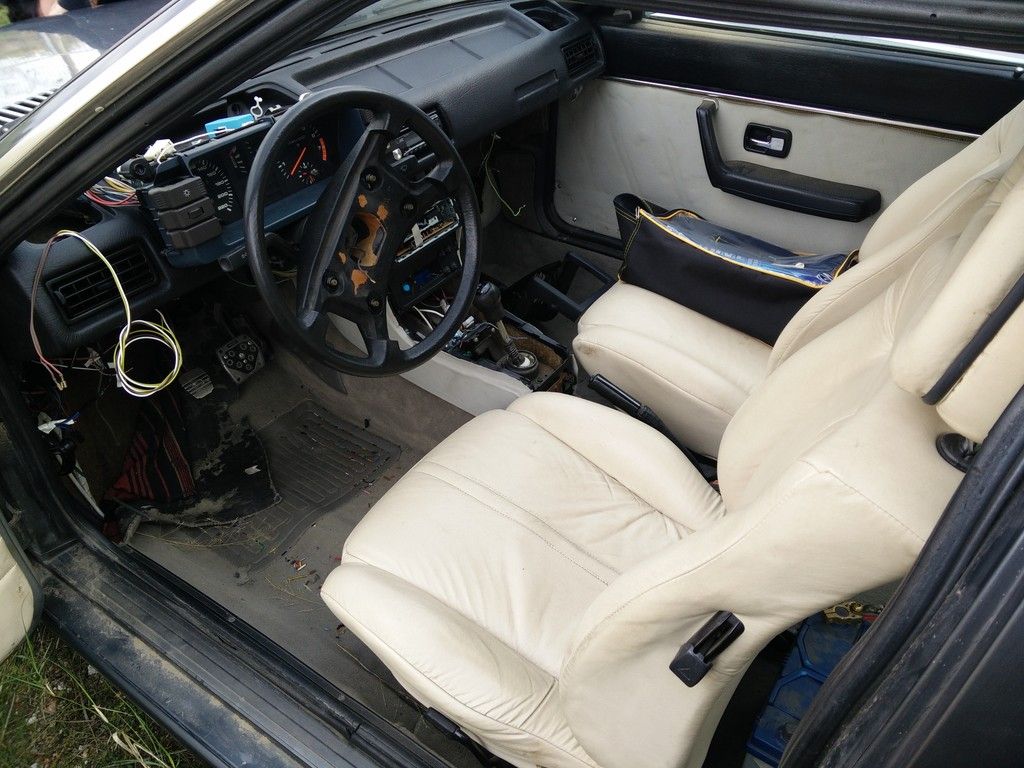 Finding and buying a UR Quattro here in Greece is almost impossible and legally importing one is EXTREMELY expensive. So I decided to build a Quattro monster based on my Coupe GT. My goal is an AWD car with around 500 horse power and aggressive retro look. Since a lot of custom work is needed, I will try to fit as many modern mechanical parts as possible without caring about originality.
For converting to AWD I bought a B3 sedan Quattro. I will use the transmission tunnel, the rear floorpan and possibly the whole rear suspension setup.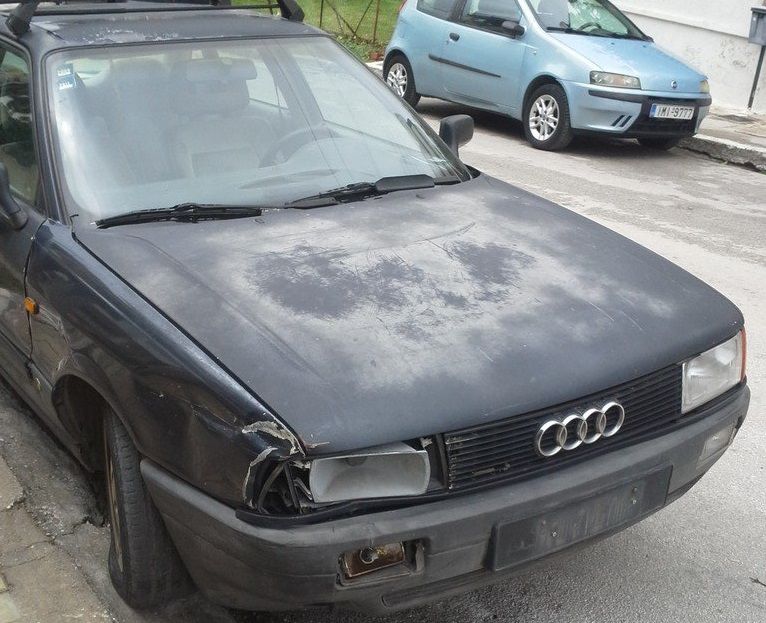 The other donor car is an A4 B6 Quattro 1.8T 20V with the BFB engine. From the A4 I will use the engine and the 6 speed manual transmission. I will also try to fit the multilink front suspension, the ABS brakes and the rear differential.
Crappy pics of the A4: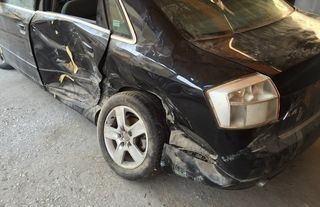 When the car is put together, custom wide metallic front and rear wings will be fabricated, and to complete the look, fibreglass Sport Quattro replica front and rear bumpers.
Finally, the engine will be rebuilt with all the parts required in order to achieve the desired horsepower.
I understand that this is a very difficult project, so I expect slow progress (limited money and time resources!!!) and a lot of drawbacks and disappointments.
By the way, if anybody needs parts (except from exterior body panels, or parts I need for my conversion) from the B6 or the B3 just send me a PM. I also have B4 headlights for sale...