So, I thought maybe it was time to make a thread about my ongoing project

​
The car is a Audi S2 91'mod 3b that I bought in 2008 and it was completely original and after driving it a few years I decided in 2012 that i wanted to start restoring the car completely.
The car itself where actually in good condition, no major rust problems but of course it's a 25 year old car so something is probably in the need to be repaired
​
I don't have any picture of the car how it looked before i'm afraid, only the small avatar picture that i have in my profile picture.
Her is some picture of the work that i have done to the car so far
Removing the engine and before cleaning
e25372e9-7570-4987-8e9f-6fee885a4fe6_zpsmre7kftt.jpg
​
​
After removing engine and a small cleaning
​
​
​
Before i started to remove the body sealer underneath the car
​
​
Started to remove the body sealer, it's a realy **** job

​
​
​
​
Almost finish....
​
​
​
When i was removing the sealer i also found out that somebody have tried to fix the door sill on the right side back and they have done a bad job!
They have tried to pull out the dent and after they just left the holes from the pulling pins open and put some fiberglas putty over it and paint
​
I just replaced it and welded in a new piece

​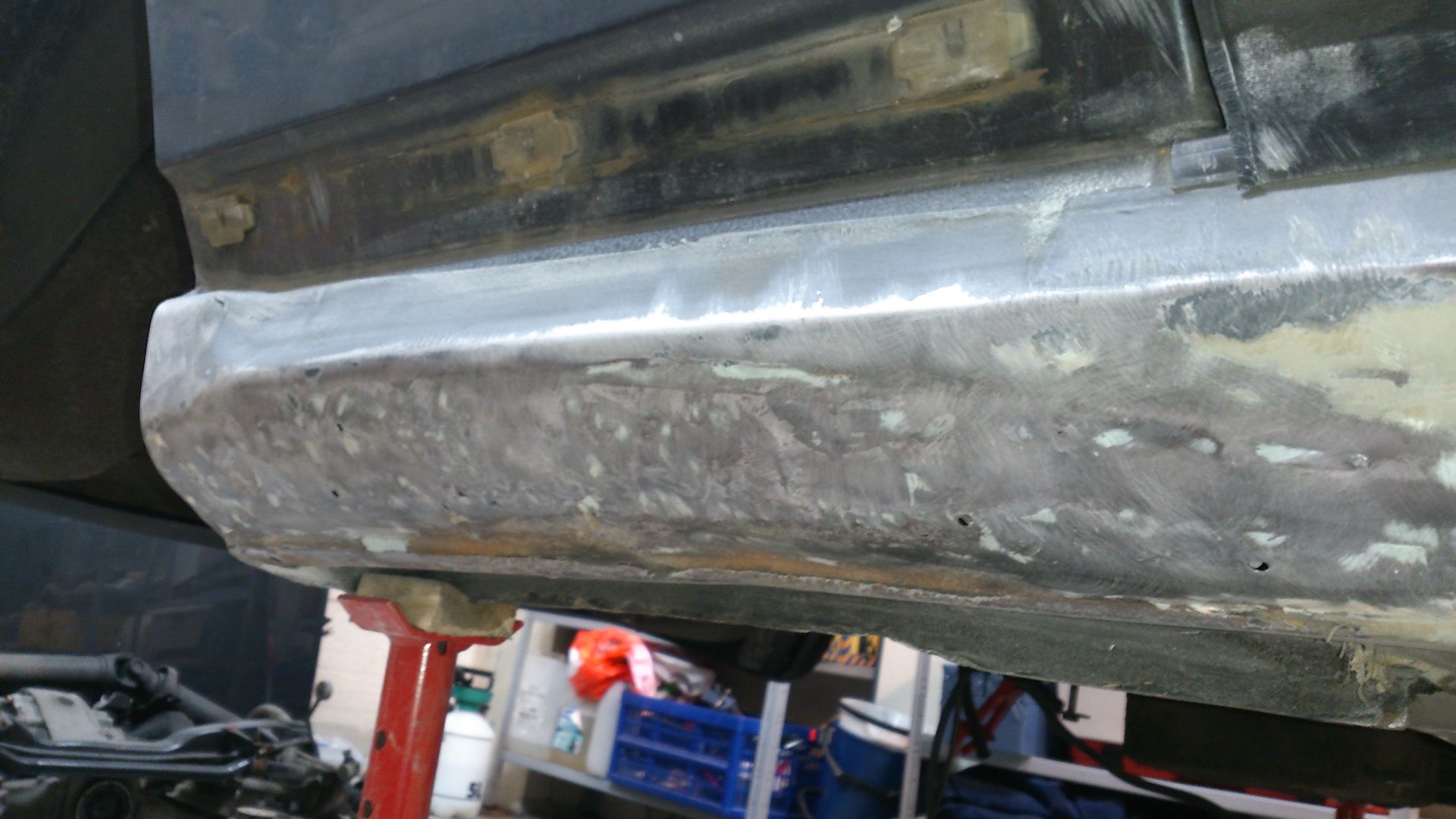 ​
​
​
After I welded in the piece I sandblasted the car underneath and sprayed it with 2k polyuretan epoxy primer
​
​
​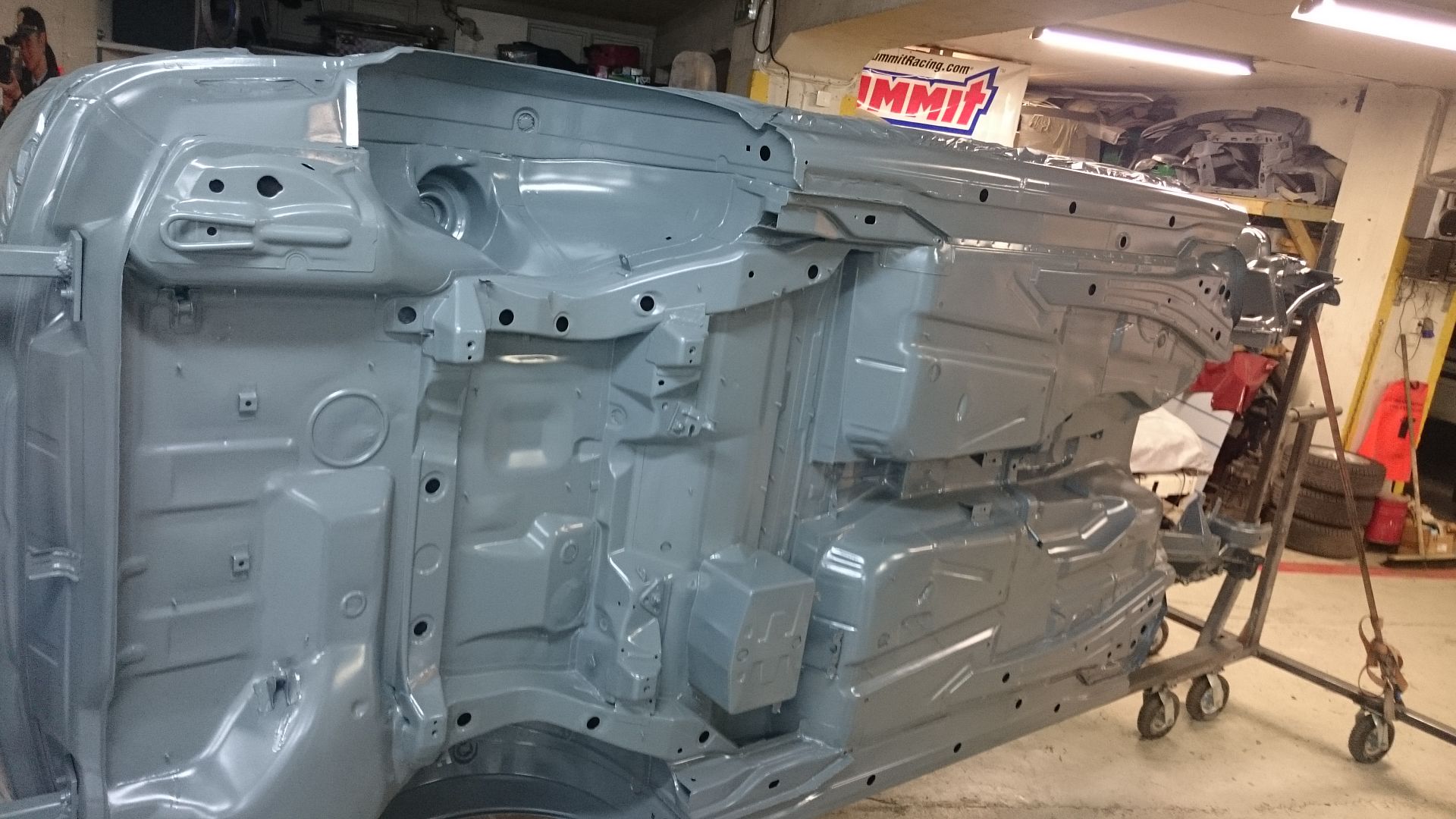 ​
​
It's not finished yet under, still going to put on a couple of layers of 2k black polyuretan paint and then put on sprayable black body sealer before i can start putting back the fuel lines, brake lines and so on.
When i started to take apart the car i saw that one of the rear diff mount on the subframe is a bit rusty and bad and also the metal under where the bracket was standing in the subframe so i made a new diff bracket and made a new piece for the subframe and welded it back on place
​
​
​
​
I have also started to take apart the inside of the car a little bit but not finish yet
​
​
​
I have done some other small things also, but i didn't take any picture of that.
So, as you can see it's still quite a bit left before the car is finished, but i'm not in a hurry so i'm just going to take it bit by bit
​