Nothing particularly high tech this

I've built a new lower brace to stiffen the car across the tunnel and to lock the subframe mounting points in, very similar to what Audi have done with the B5 and later chassis upfront.
Made from 14 gauge 1" tube to keep weight down. Ally would have been nice but I can't weld it. Only using basic hand tools, notching tube is really, really difficult!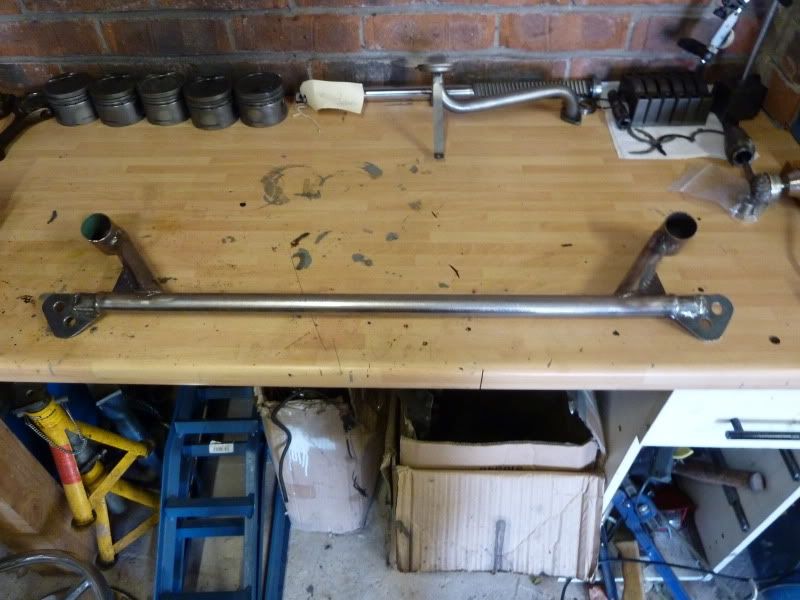 It mounts onto the back two subframe bolts, and two brackets which I'd previously welded to the front of the chassis rails during my underbody refresh. There is plenty of clearance for a 3" system here and ground clearance is not a problem either, its lower profile than the cat protectors would be.
It makes a noticeable improvement in the handling, the car feels sharper and more responsive, with less slop with the suspension loaded. From my testing on my private test roundabout you can hold a tighter line without scrubbing wide, there is more front end grip at the limit. Just like adding a strut brace all over again - a good free upgrade.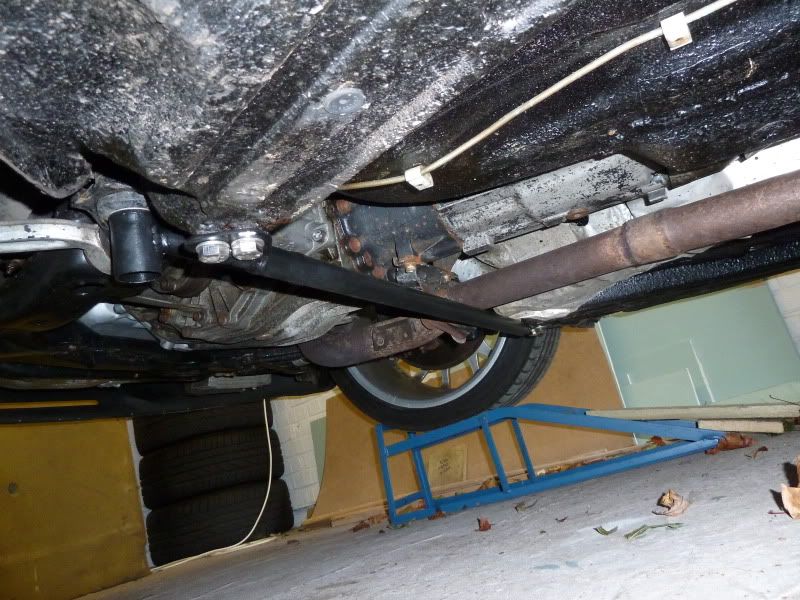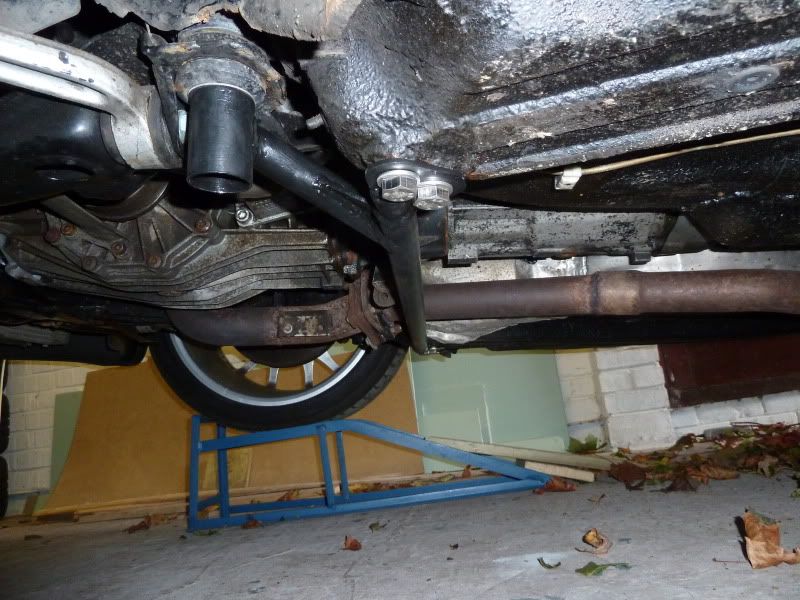 The plan is to triangulate this back to another tunnel cross-brace just behind the gearbox. I'm going to be removing my resonator soon as it hangs too low wince I fitted the longer 6 speed box. Clearance is tricky and I need to leave room for a 3" system.
I'm also working on a couple of little brackets to lock the rear subframe down.