I jut bought some new balljoints & TREs for my coupe.
While I was shopping I noticed there were two different styles of front ball joint and I wondered why Audi changed them? I've never heard of a failure, so I assume there is a difference depending on whether they are designed for the pressed or forged arms.
These are the cheaper 8A0 407 366 / 365 joints. Not sure if its an optical illusion but they look slightly "longer" and
might
give more camber adjustment range. They do look a lot less substantial than those below.
These are the more expensive 895 407 365 A / 366 A joints: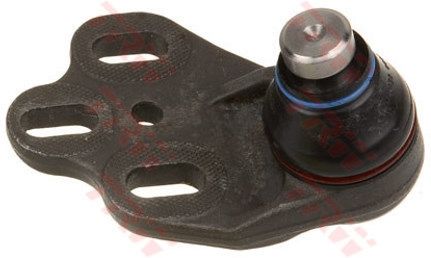 Looks to me that the 895 designation joints are designed for use with the forged wishbones as they have the knurled surface to offer some purchase on the bottom of the wishbone. They also look much stronger so I'm guessing in conjunction with the forged wishbones they were intended to form a heavier duty set-up.
Just a theory but if people have had problems with the ball joint slipping with the forged wishbones it may be they have the wrong type of balljoint.