So some people will know that I have picked up another shell to start another build. I was given the shell by the very generous Andrew Chew (Chewey) who offered it to me when I needed a roof.
The car is a coupe quattro which he had for 7 years sat outsdie his house under a cover. I picked the car up in April and have had it stored until this weekend and its now ready to go upstairs to the chop shop!
Stripped it down today and its quite solid. Few bits of rot but nothing too difficult to put right, probably in better shape than the last one started off as.
The plan is to make this into an S1 E2. It will have the proper screen angle this time donated from an Audi 90, and all carbon panels. Going to be having more of a spaceframed cage this time with it holding the rear diff, along the lines of a modern wrc cage to all the pick up points. When the shell is done I will use the engine and running gear from the current car as its nicely developed now.
How it had been sitting for 7 years.
Got it back to mine yesterday.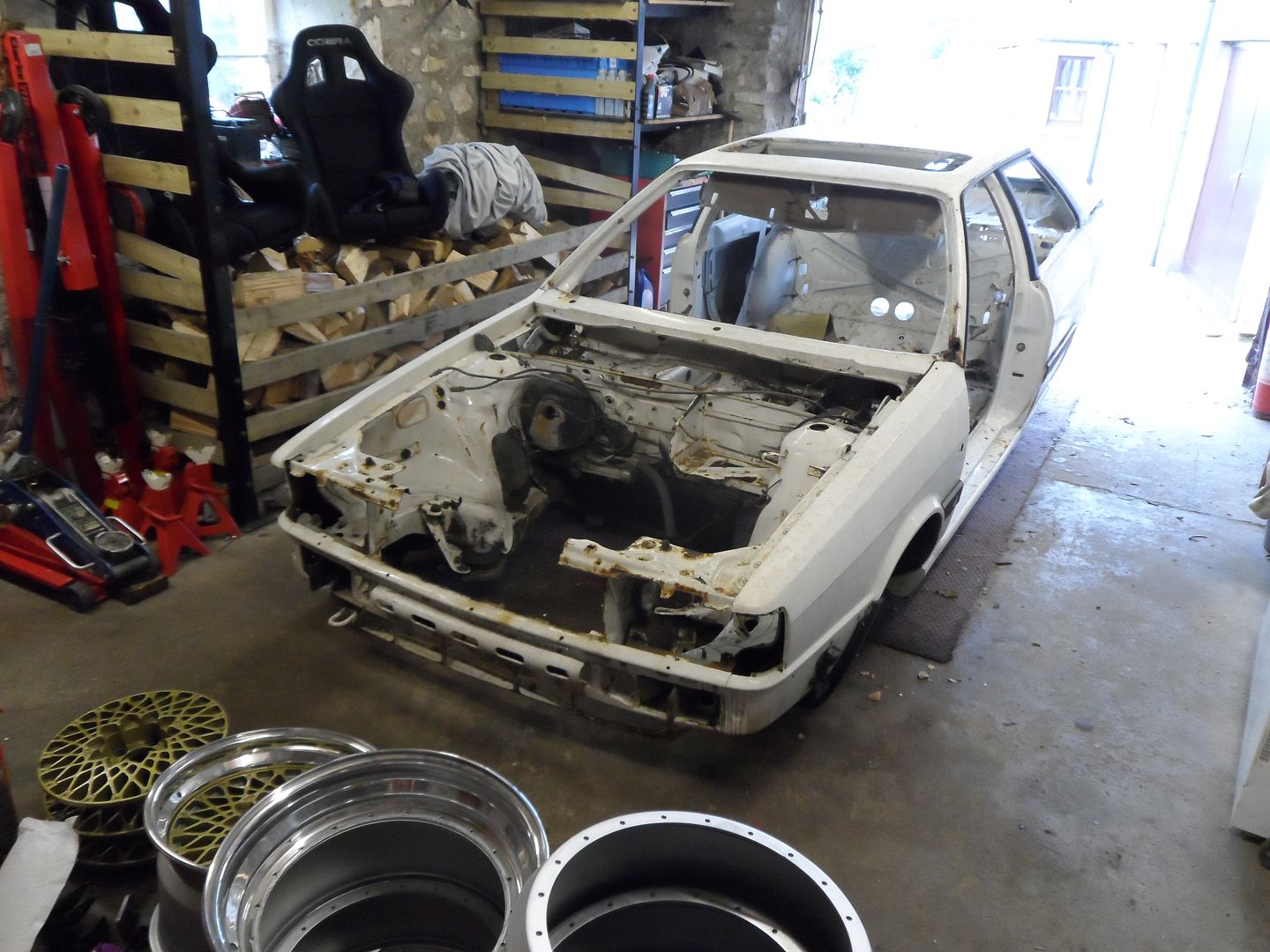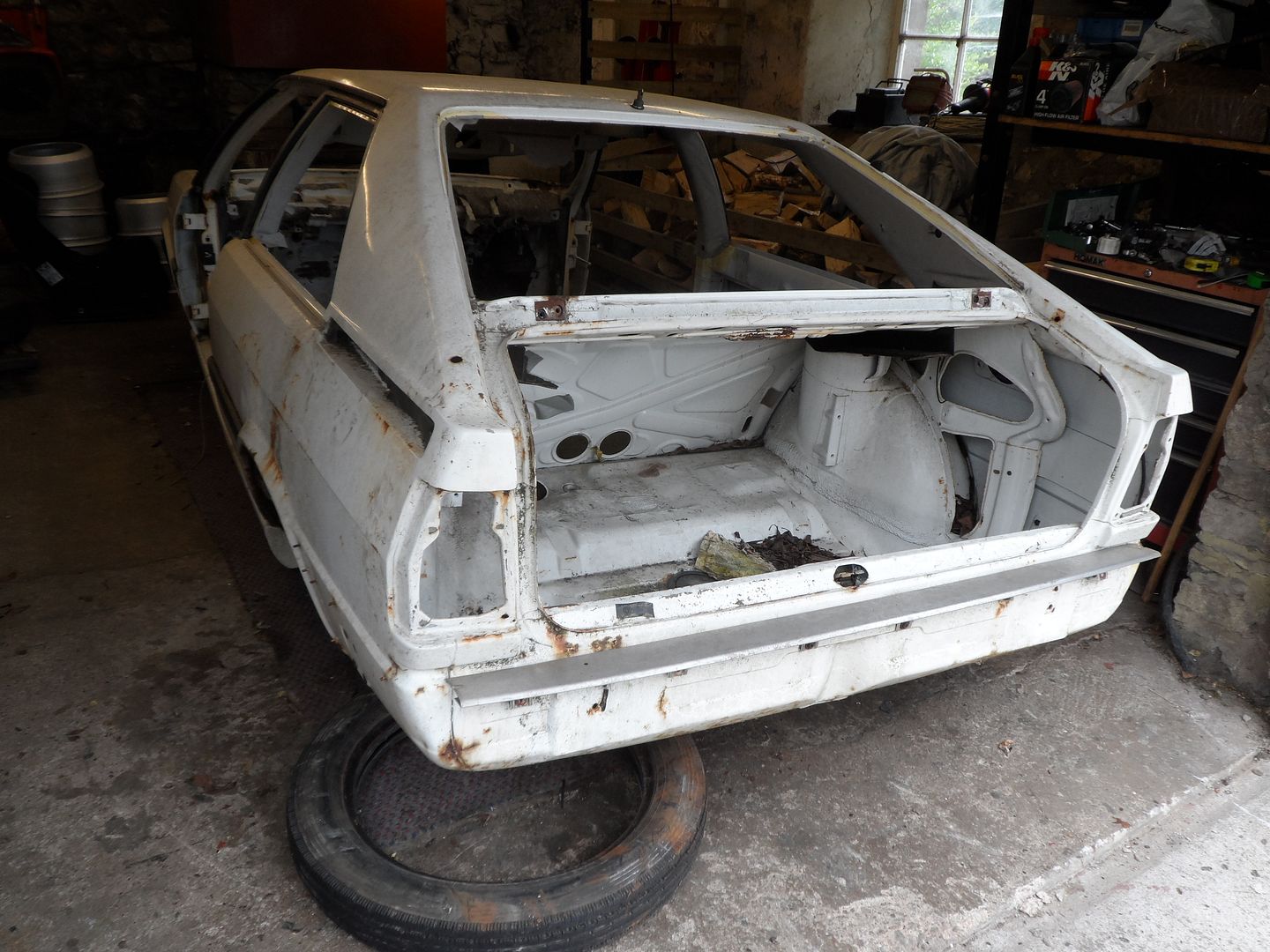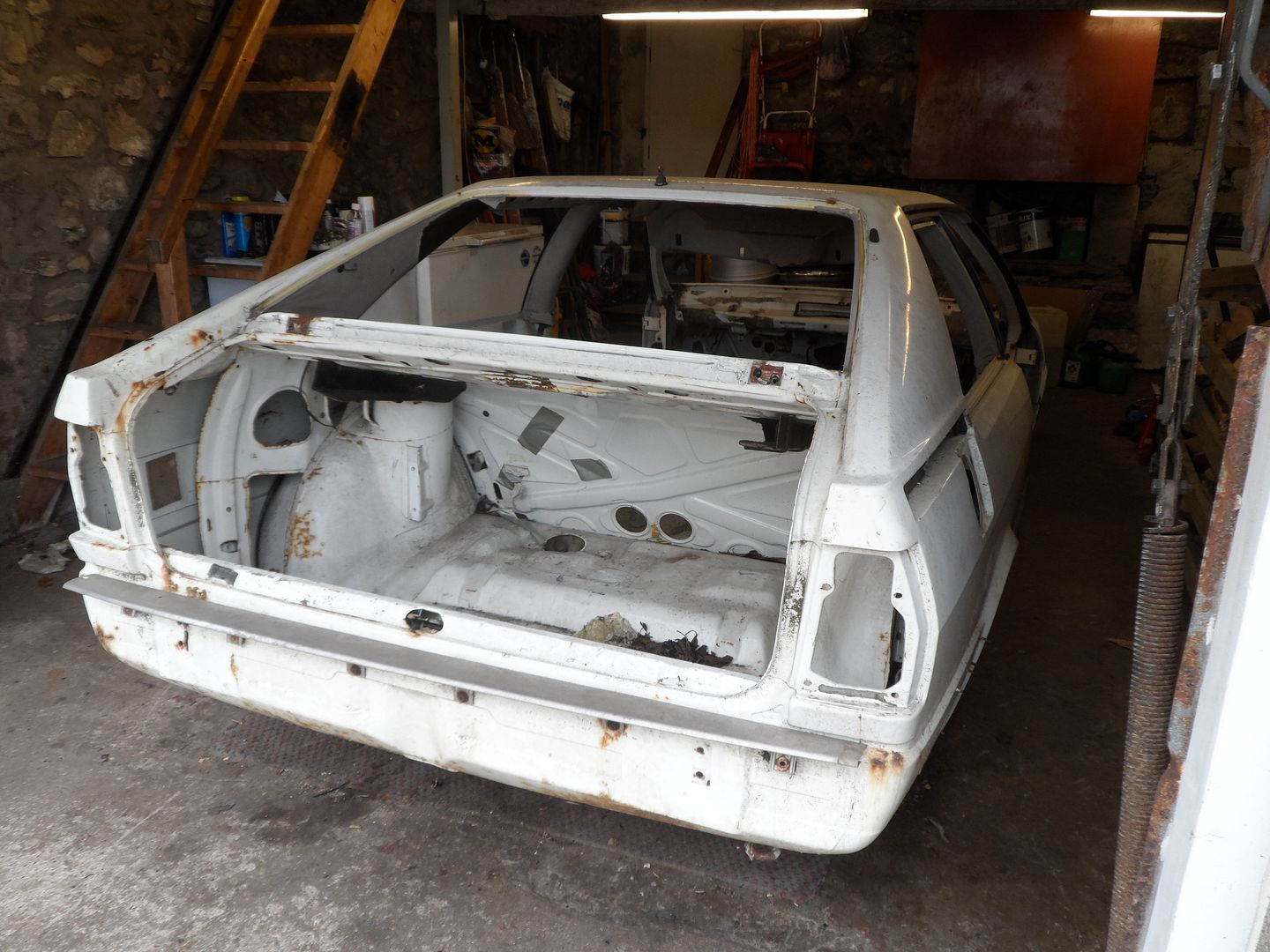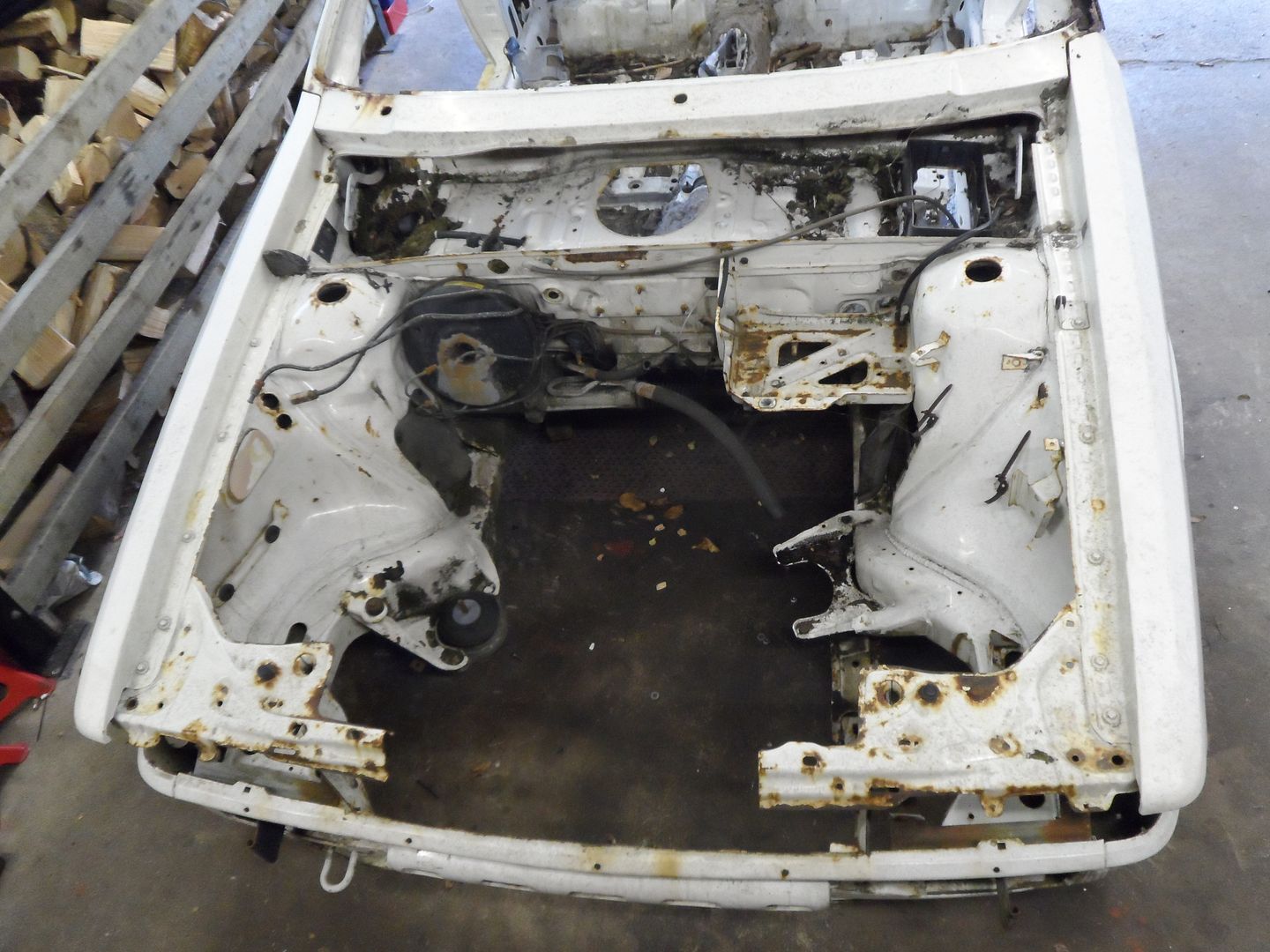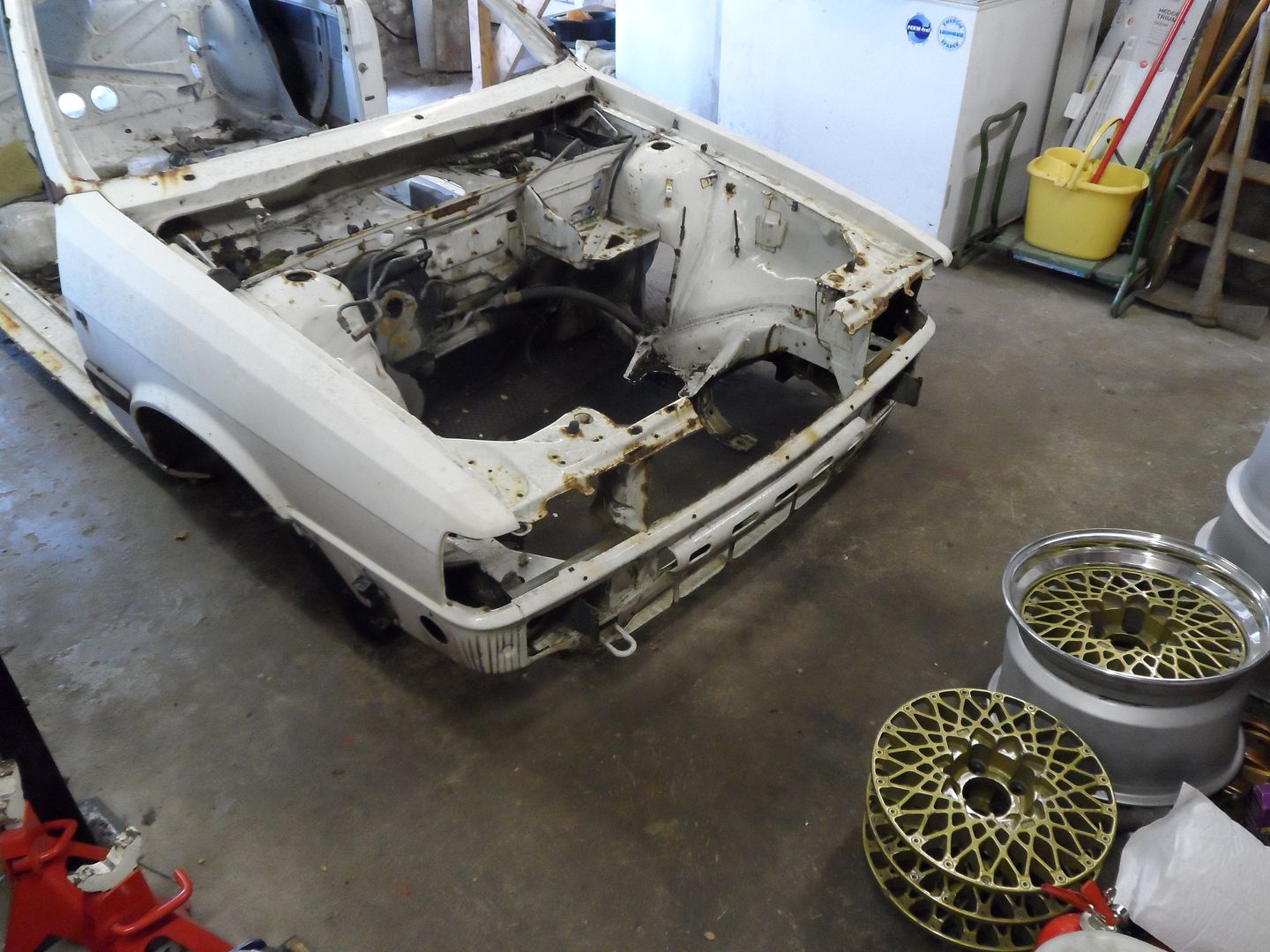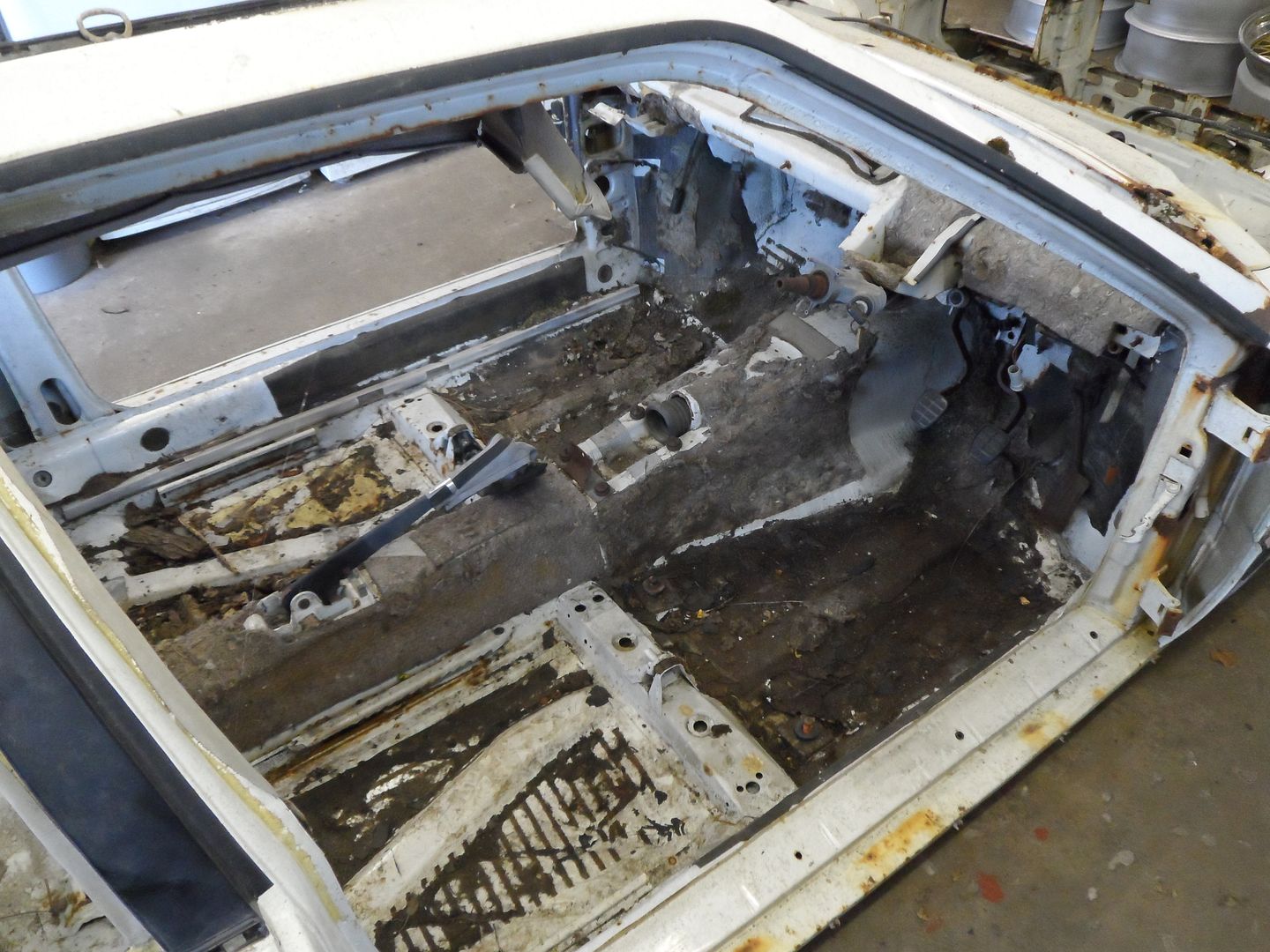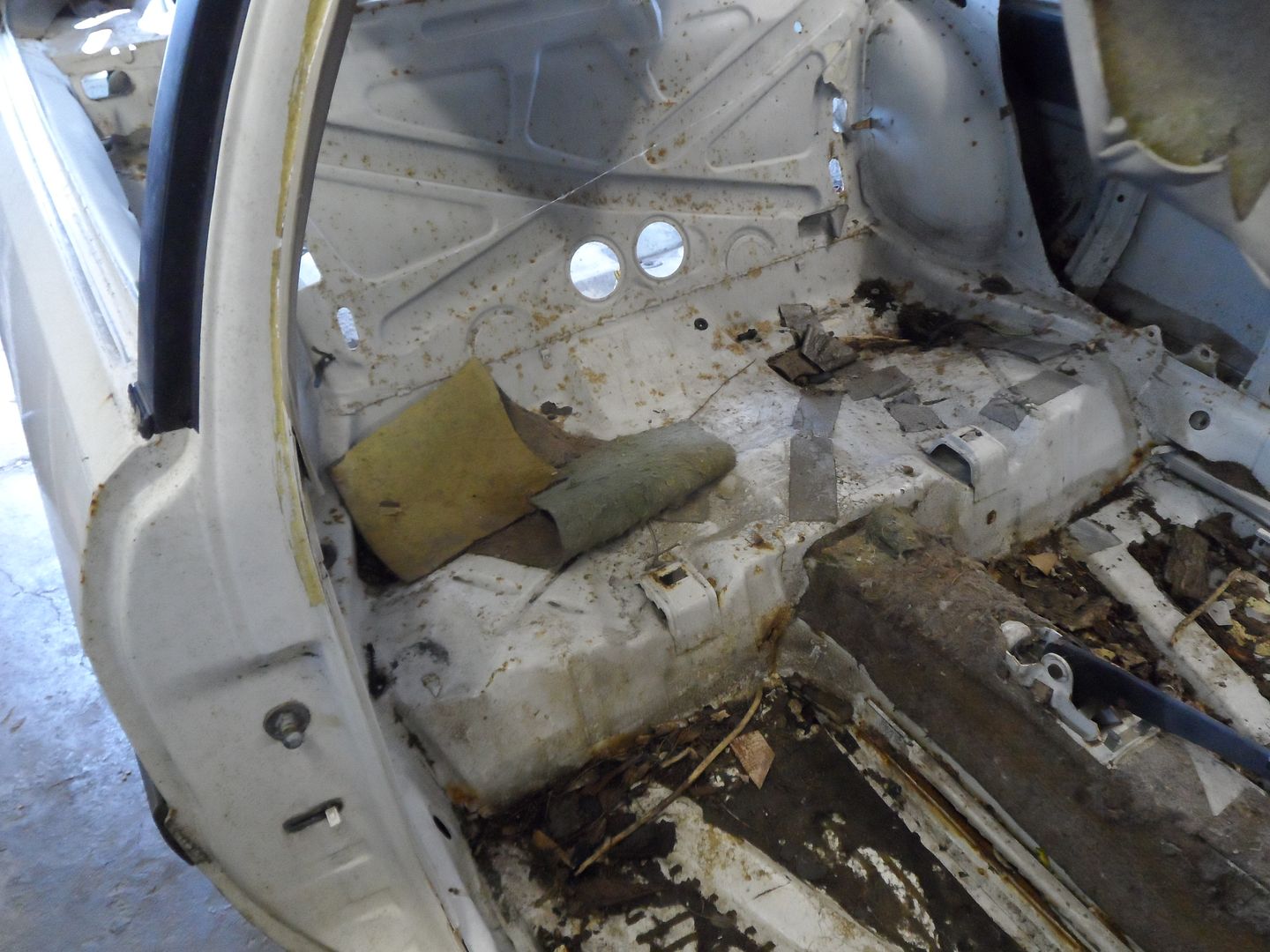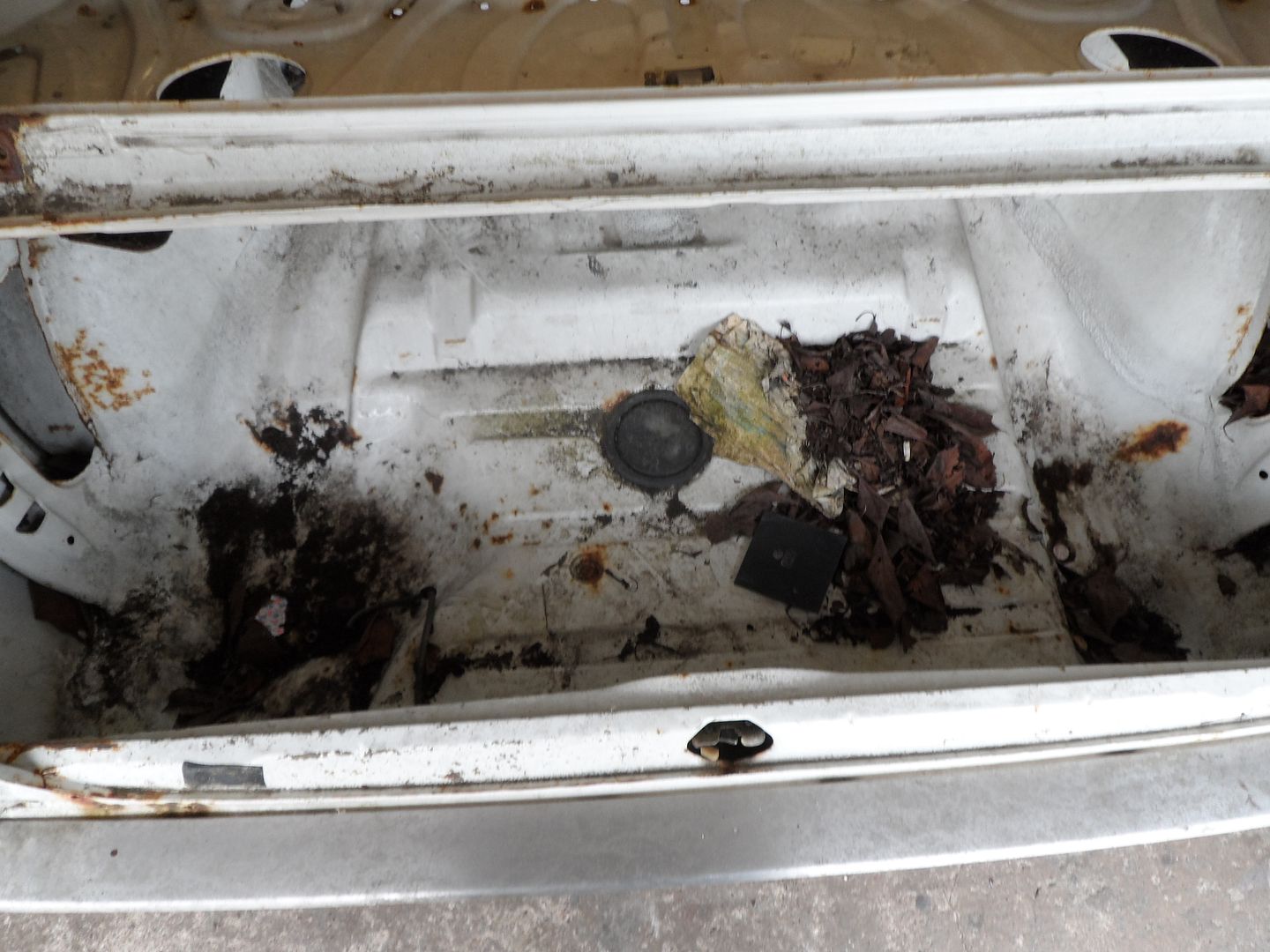 Spent today stripping it to a total bare shell for its move.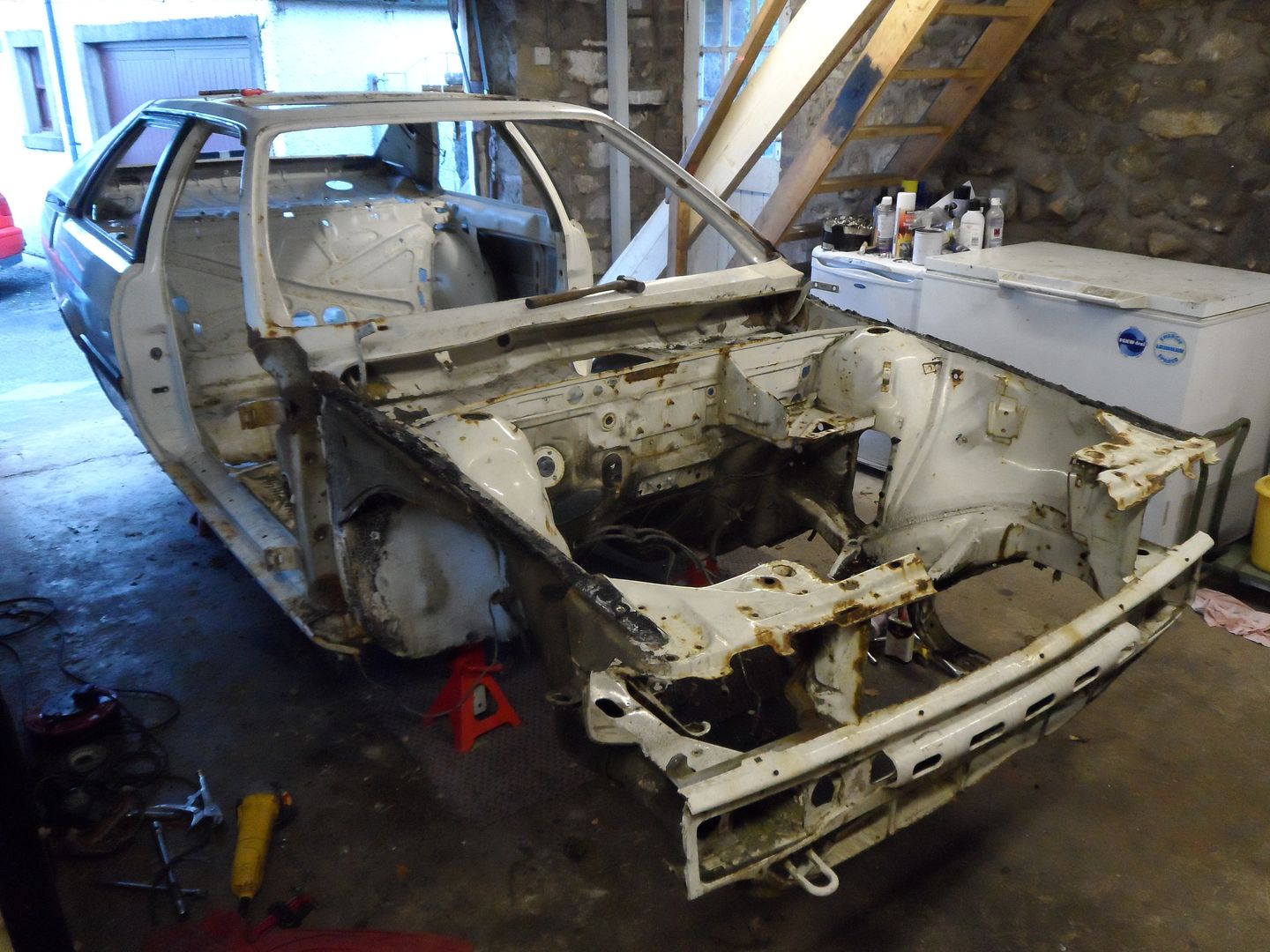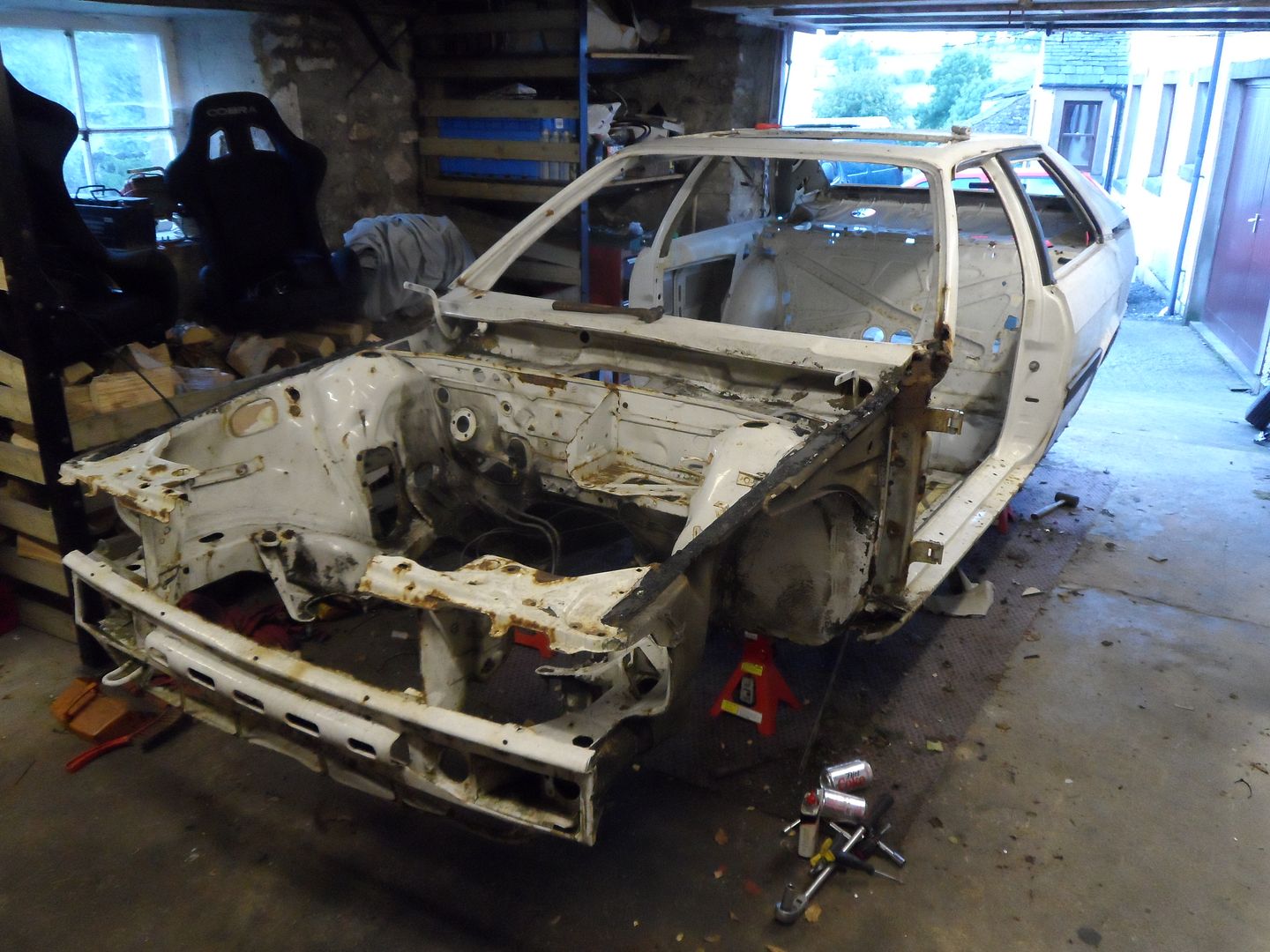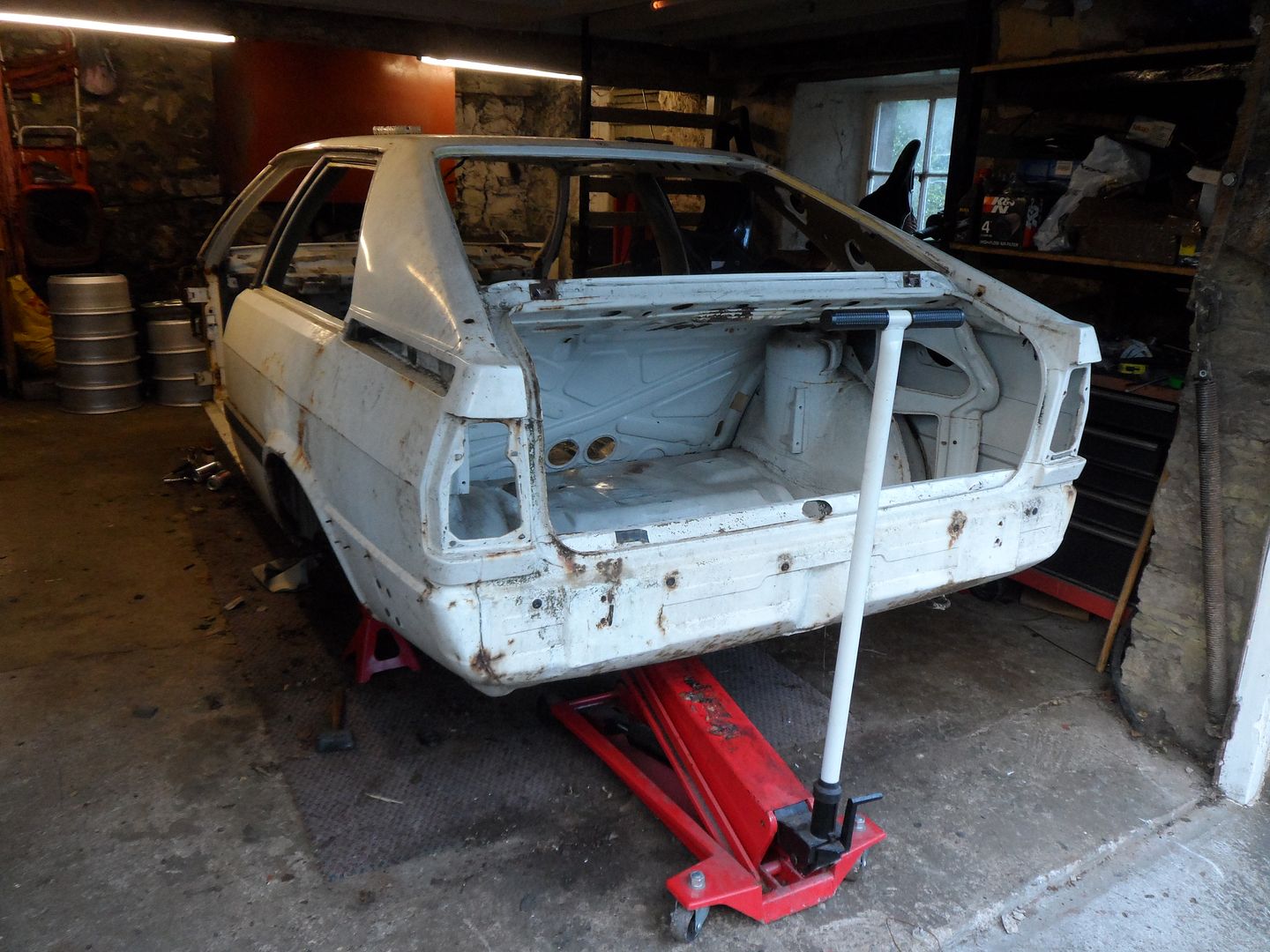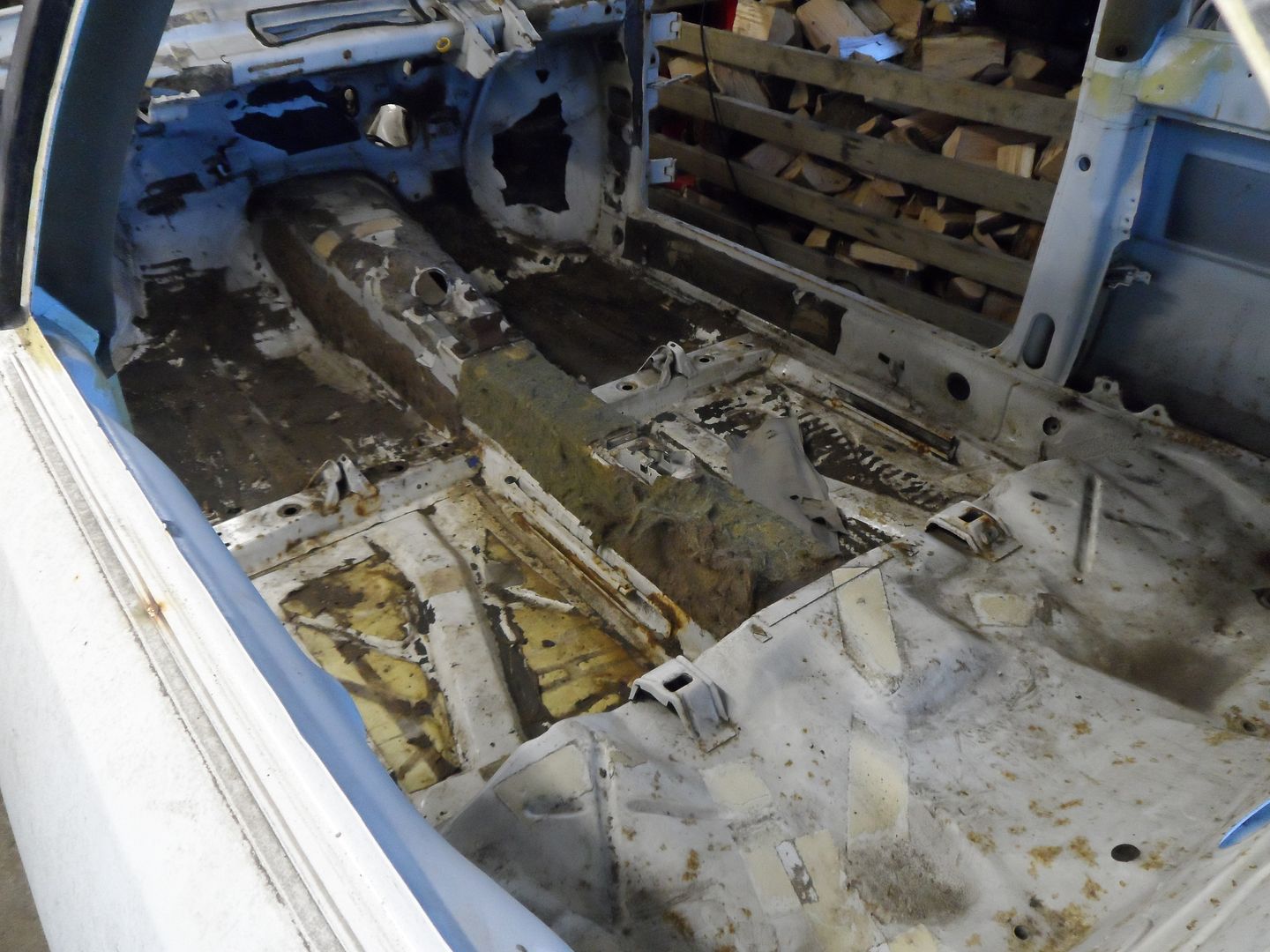 So hopefully it will end up something like this!