Finally getting round to starting a thread for my Coupe project although the first posts will be copied and pasted from another forum I'm on. I didn't really have an outright plan for it or a particular time scale, it was really supposed to be a slow burner of a project mainly due to finances. I was sort of fortunate that I was able to a lot of overtime last year so that helped speed things up. I'm not a mechanic but have always been a tinkerer and like to learn new things, fortunate to be able to turn my hand to most things. The more things I can do myself the more it frees up vital ££s for tools and parts.
I've always loved these and whilst my mates all had XR3Is etc years and years ago I had a 2.0 8v coupe and that was a superb yet slow car. I always said I'd have another and had been looking for a project so now was the time, I couldn't stretch to an S2 as a 2nd car so went for the 2.8 quattro. This one had been sitting in a barn for 8yrs but the guy I bought(blind Ebay purchase) it from had put it back on the road. It certainly wasn't an accurate description but overall I'm happy with it.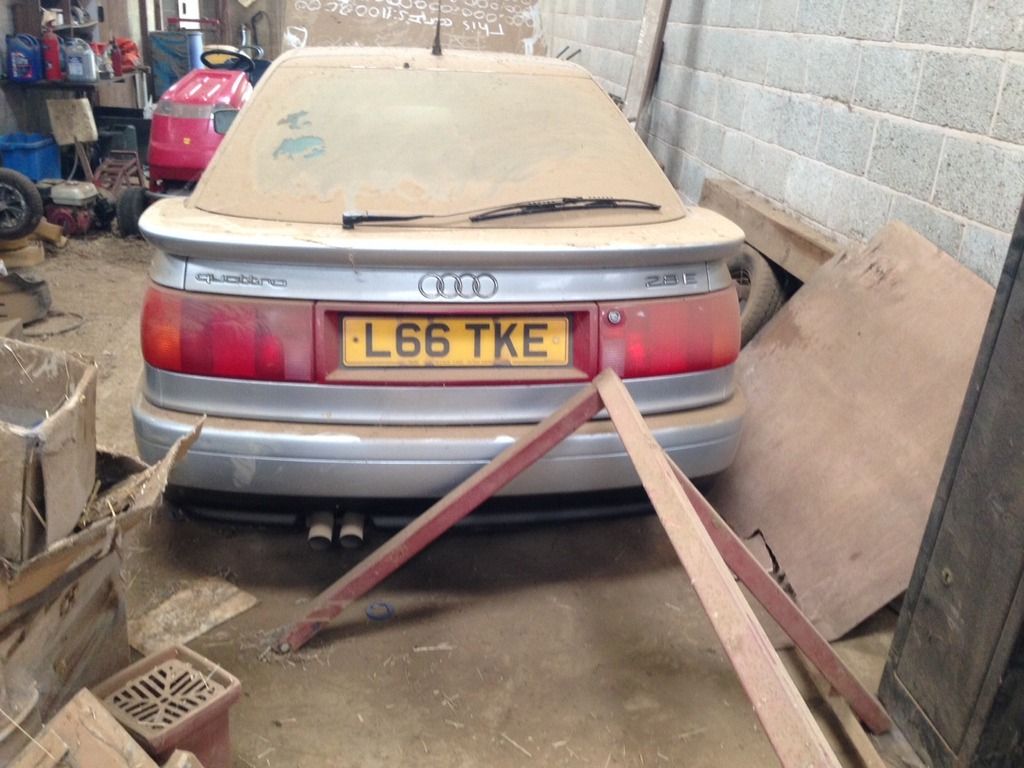 First up was a good clean, car was filthy inside and out, typical farmers car. Everything and everywhere had orange silty dirt ingrained in it. Interior cleaned up perfect but it was then I discovered a lot of it has been painted and not particularly well.
A good spell with the DA got it presentable,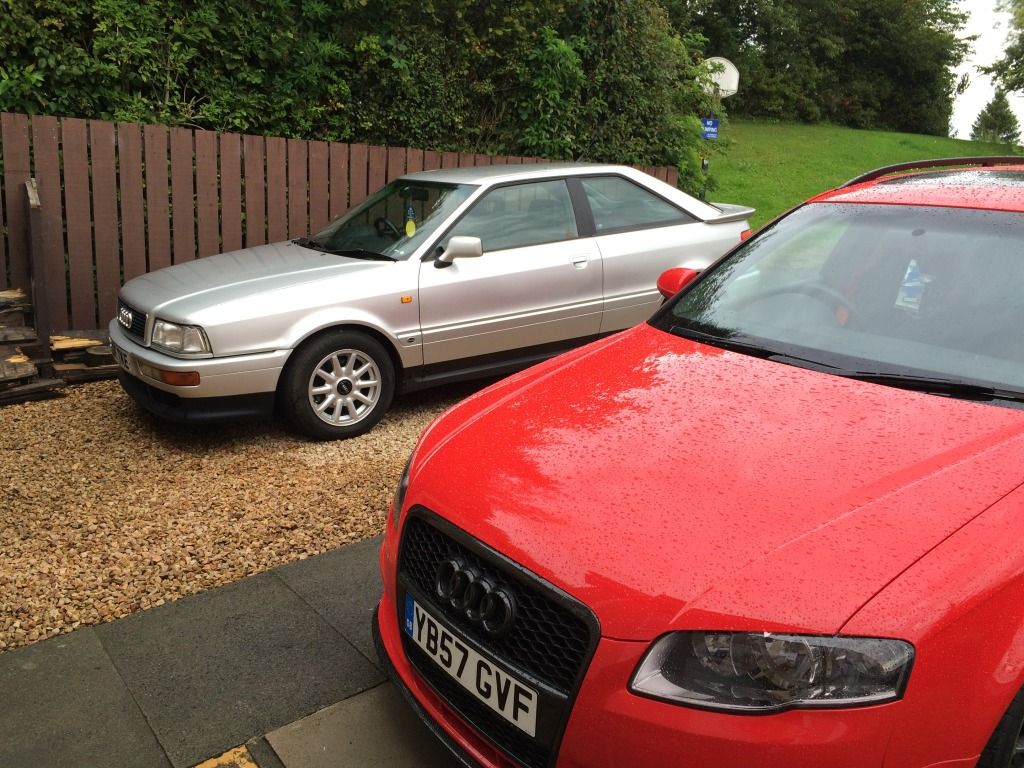 Dull clear coat,
To half decent shine,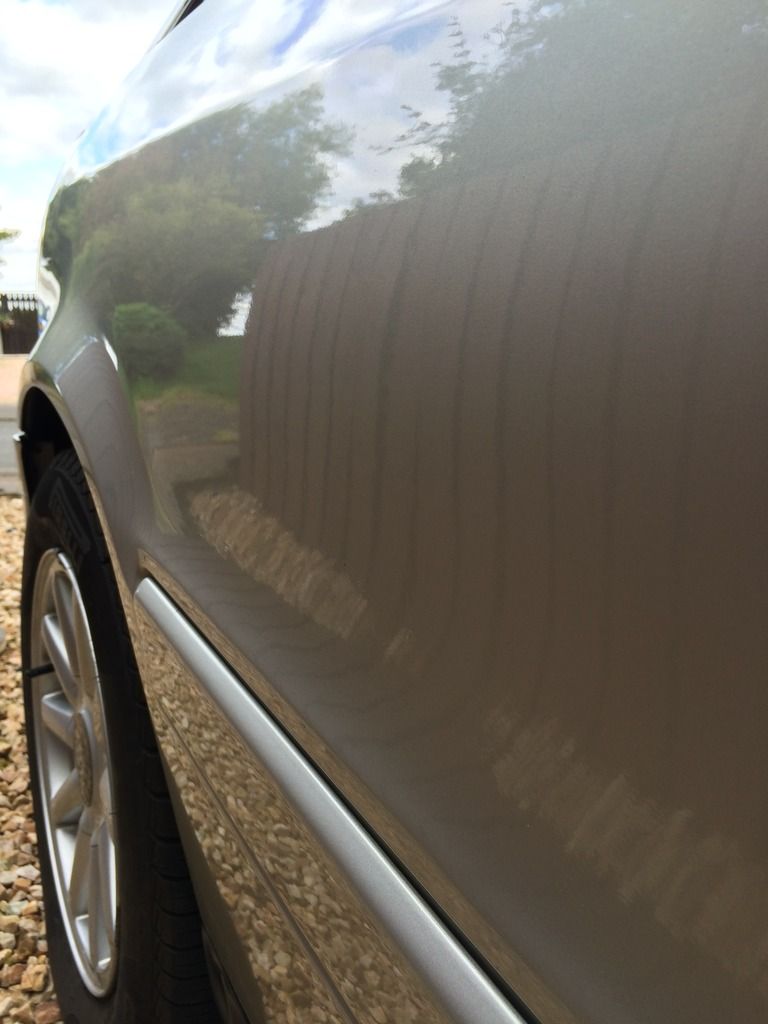 .
As winter was closing in the plan was to fix the coolant leak and get the motor water and oil tight asap.
New radiator, oil cooler, thermostat, lower sump gasket, power steering cooler and various pipes were sourced and fitted. Front panel was stripped and repainted whilst it was off the car and more cleaning.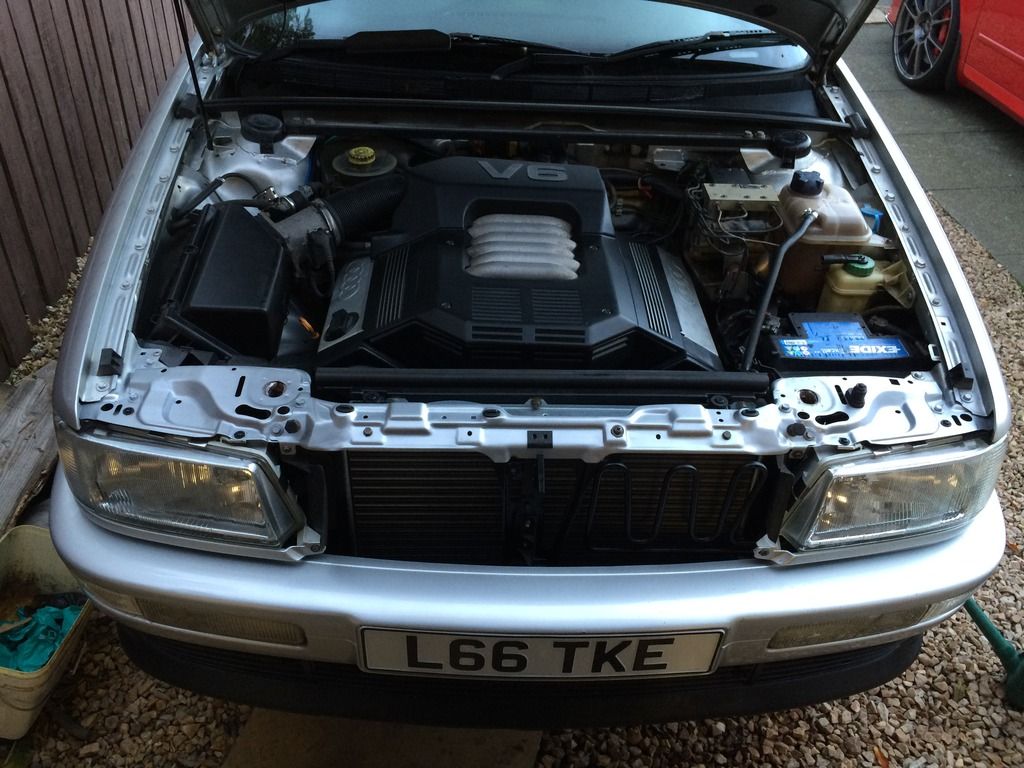 The rear subframe was one of the few bits that were causing me some concern, leaks and rot!!
Still had some weeks left before the dark nights came in so cracked on and got as much of it stripped and in the garage to mess about with over winter.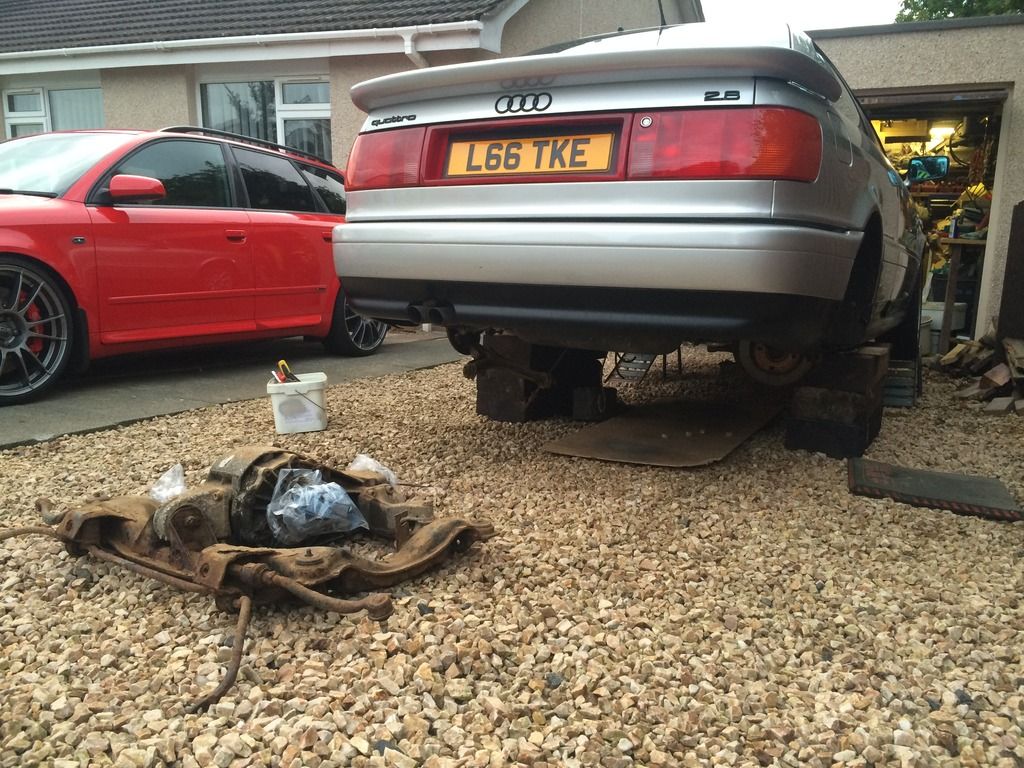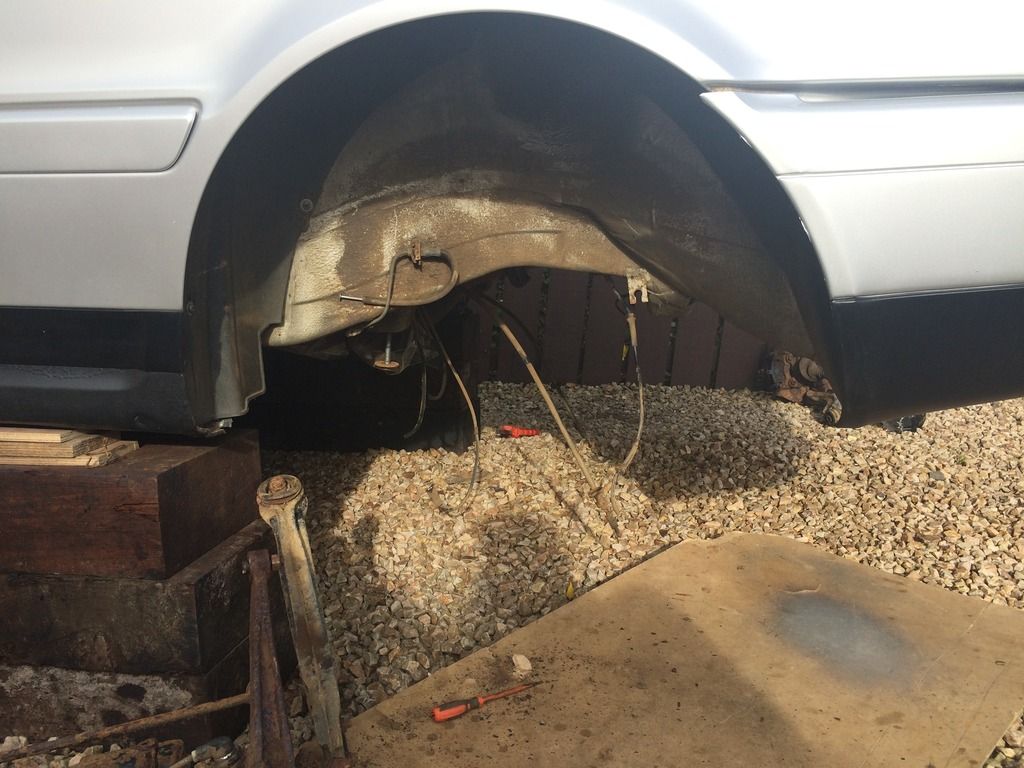 I thought I'd got lucky with the condition of it underneath as it looked great, I was wrong:-(
After I took the exhaust heat shields off I came across a fair bit of surface rust, luckily it wasn't too bad so haven't had to get the welder out yet.
Stripped, POR primed, gravitex and POR top coat.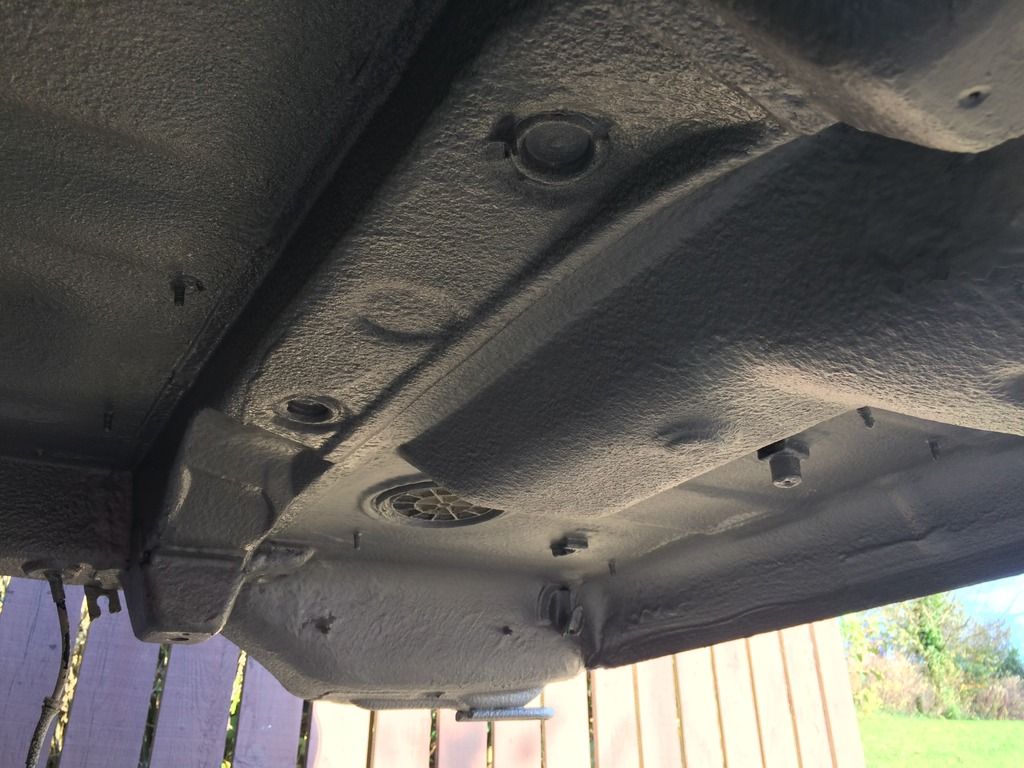 Arches were perfect so a quick coat of POR to tidy up.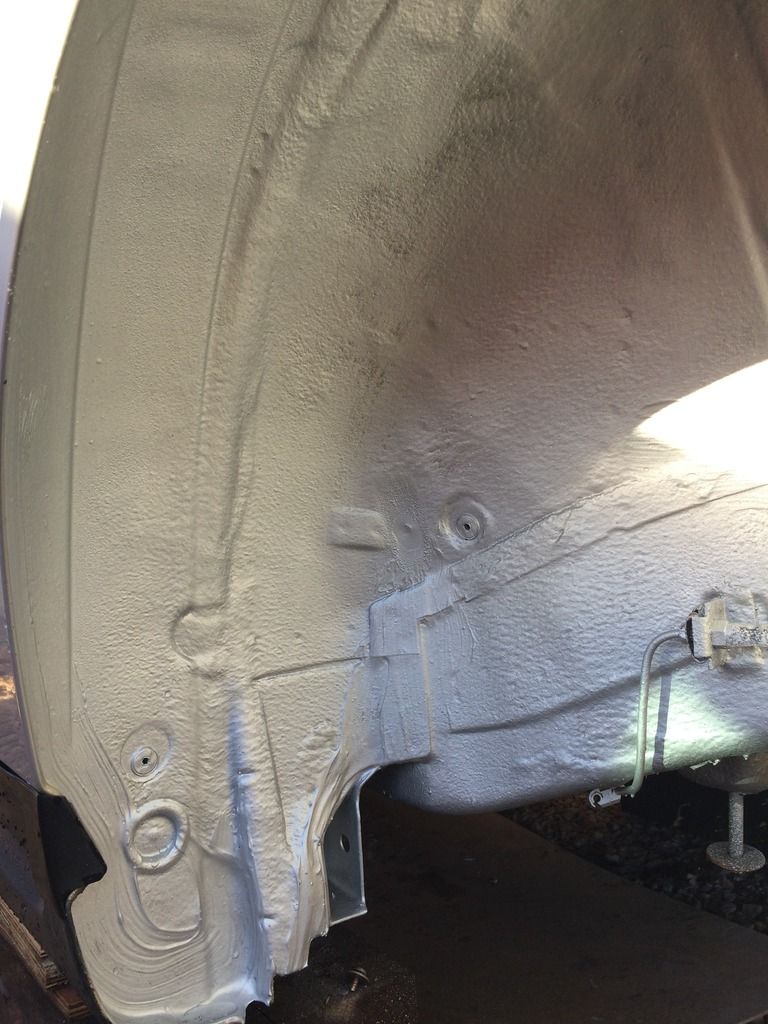 Luckily managed to get that all done before winter took hold so I could potter away with the bits in the garage.
Diff and subframe were stripped, luckily subframe wasn't as bad as it looked after my local powder coater blasted it so it was powder coated. The diff took ages to clean and prep for paint, oil seals were done too then painted up.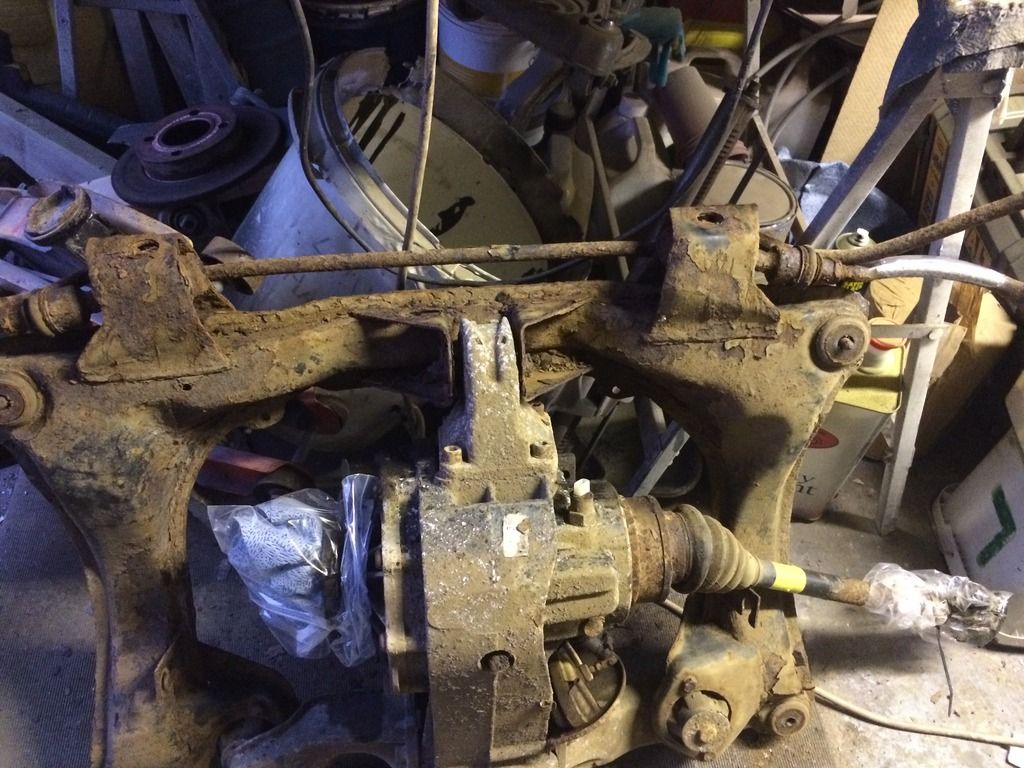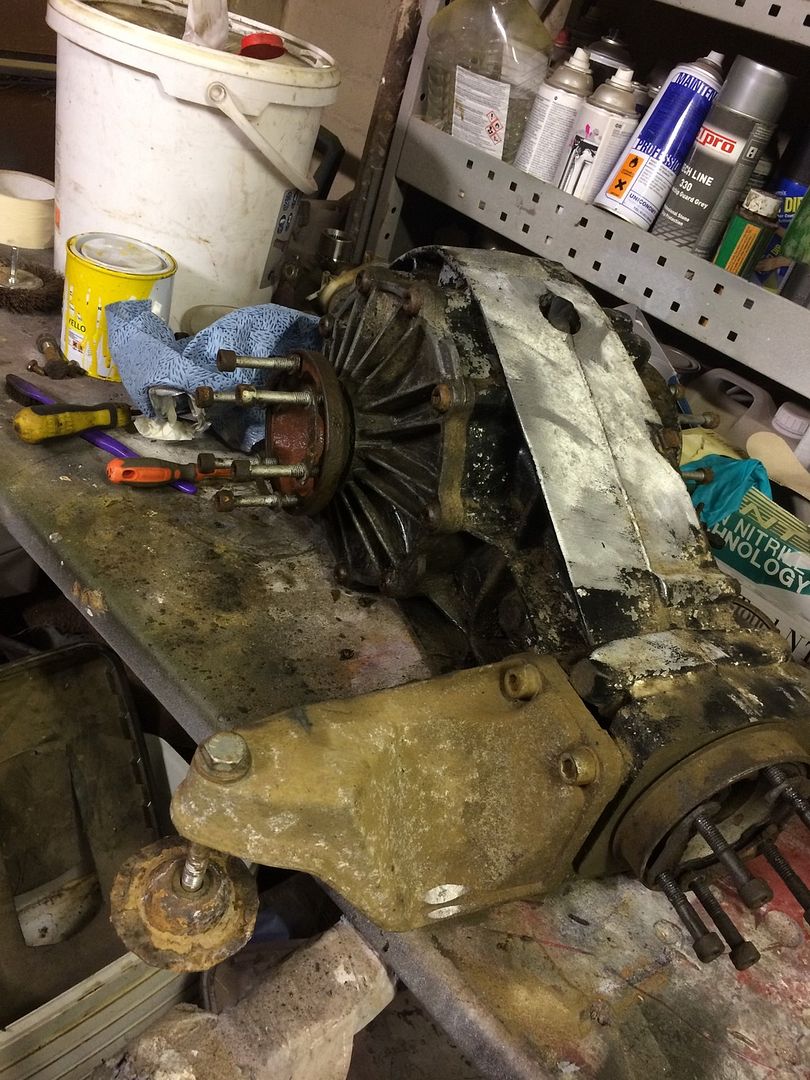 Drive shafts were stripped, cleaned and regreased and subframe built back up with new bushes and mounts.
Rear hub carriers, stripped, painted and new bearings.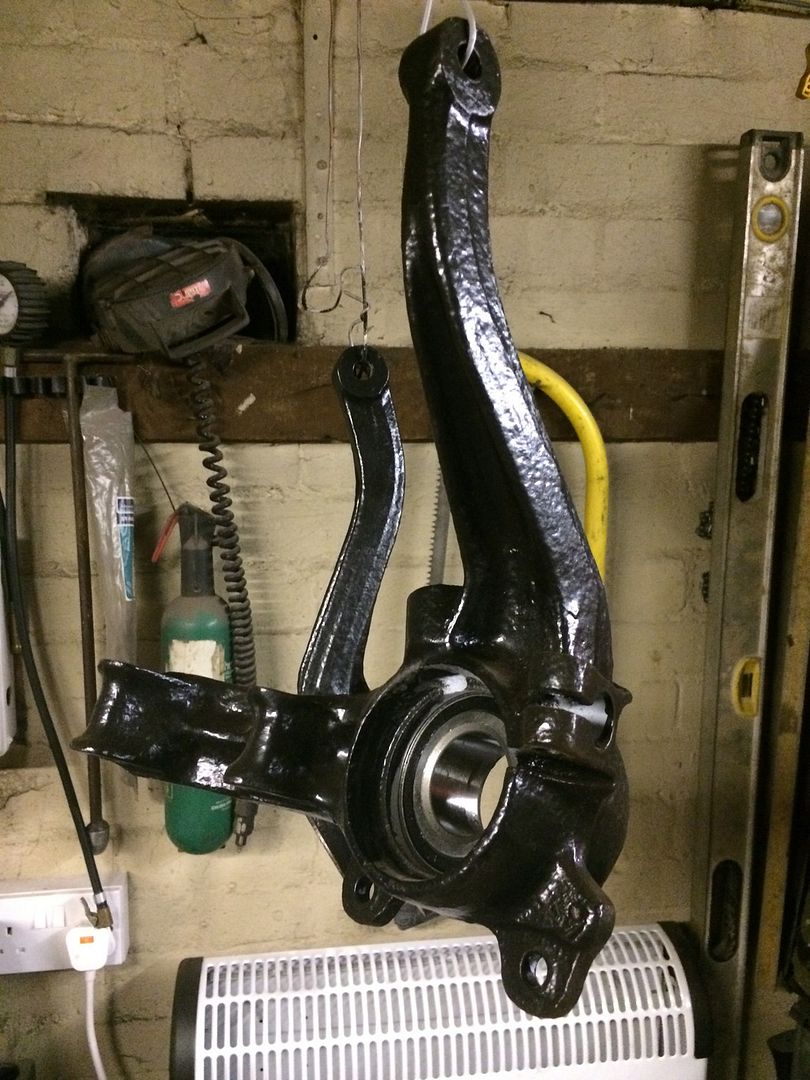 Wishbones are painted with POR and just need to press in the poly bushes and got these to pop on,