I decide to do a project thread of my UrS6 2.2t now after Thuppu asked why I didn´t have one !
So here it goes:
I live in Sweden and bought the car 2010. It is a 6-speeder and hade done 189k km. It had shaggy H&R springs and nothing more aftermarket stuff really. It´s the color LZ9U witch going to be repainted when I got the money to Obsidian black metallic I think, maybe the darkest black metallic that´s out there... Solid are nice but really pain in the *** to clean
First thing I did after 2 weeks of ownage was to drive over three vension i think they are called in english? "Bambi"
But that wasen´t so bad afterall, got the right side, hood and front reprayed and after that I resprayed the mirror and changed turning signals and headlight glass.
First thing i did with my car after the insurance company was done with it was to swap brake discs all around, brake pads, refurbish the calipers and changed all brake lines to goodridge stainless. Also changed the H&R springs to Audi OEM Sport springs and refurbished the shocks with new boots and dustcaps

Also changed the tie rod in the front, track rod in the rear, control arm in the front, strut bearing in the front and sway bar end link.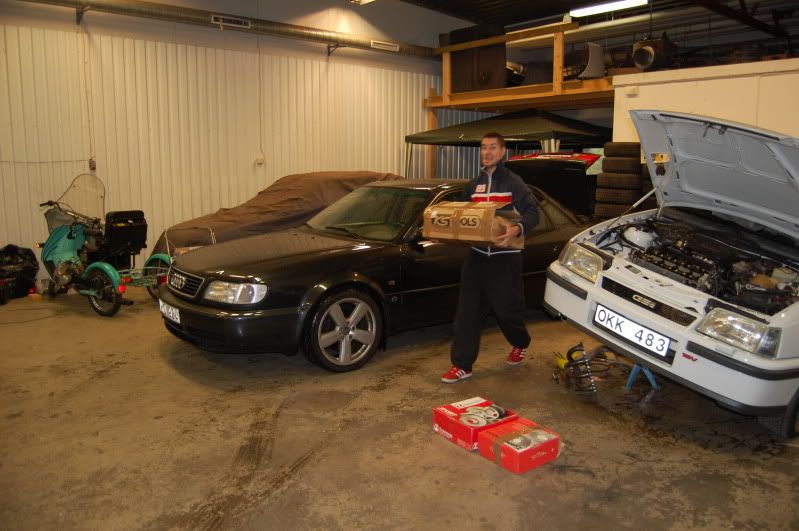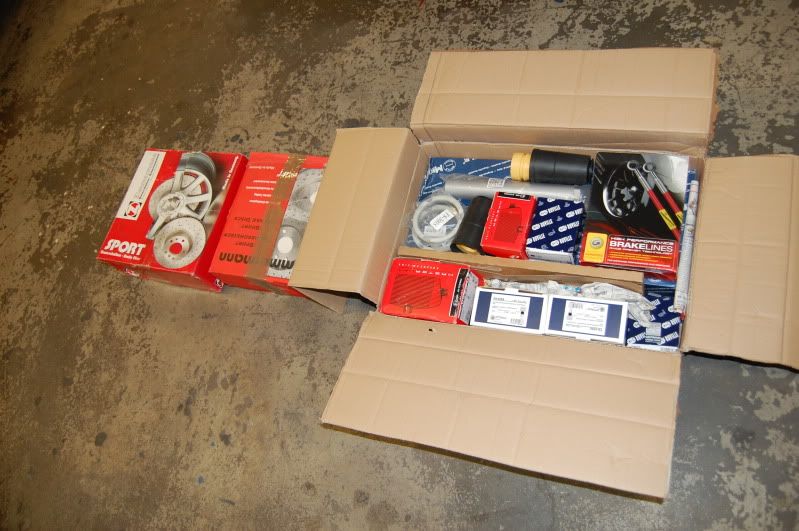 Owner: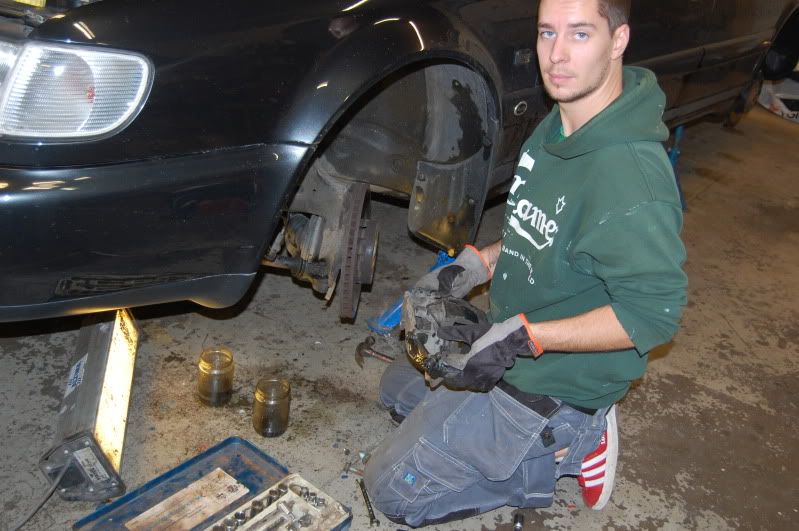 H&R springs off, looked like a toad with them on
Buddy of mines electrolyte bath ! Don´t laugh now hehe
But it working really well, just me being a pain in the *** and forcing my m8 to do everything at ones, looks kinda safe...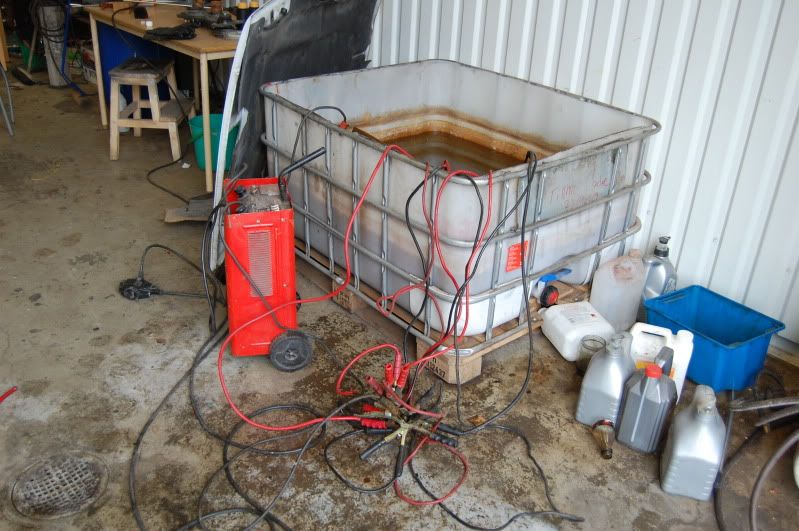 Front strut repainted and re-assembled with Zimmermann rotors...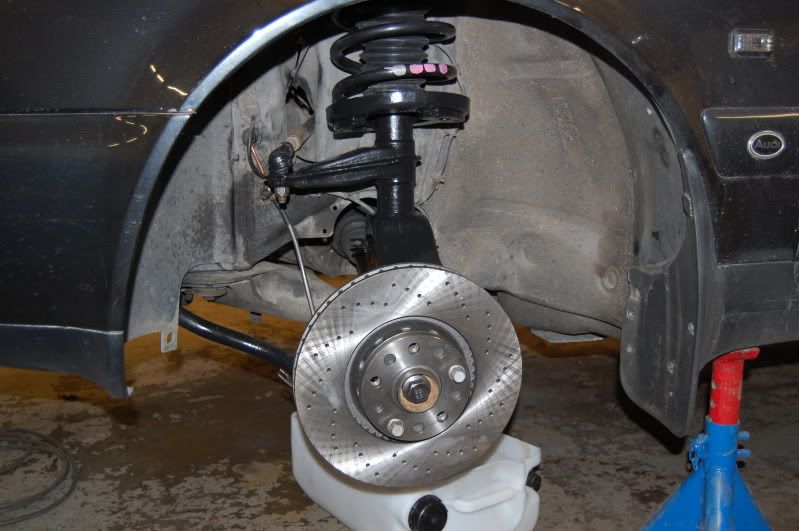 Rear strut repainted and re-assembled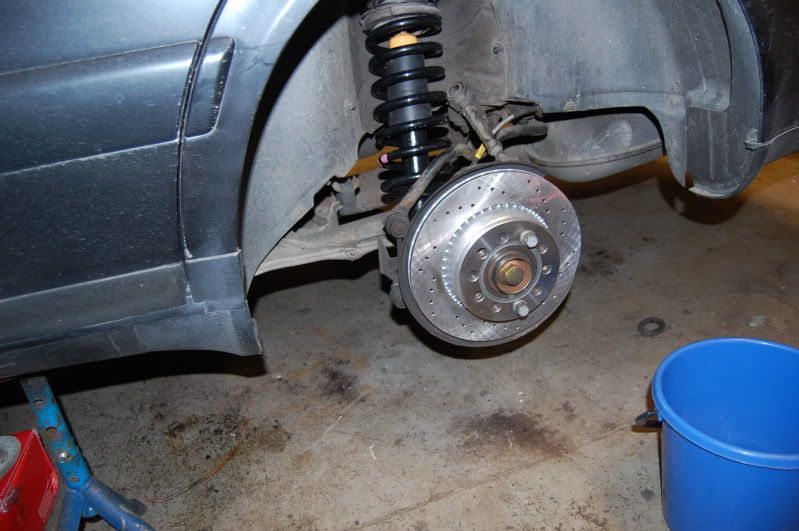 Brake caliper refurbed and painted
Check out the gobblers thumb
16" winter tires with some unknown rims, hoping to change these to 17" at least someday as Winter in Sweden is like half the year

After this it has happend more, just going to check my albums and sort things out !