Progress !
3 hours at the breakers wrestling with an A4 yielded this little lot for £70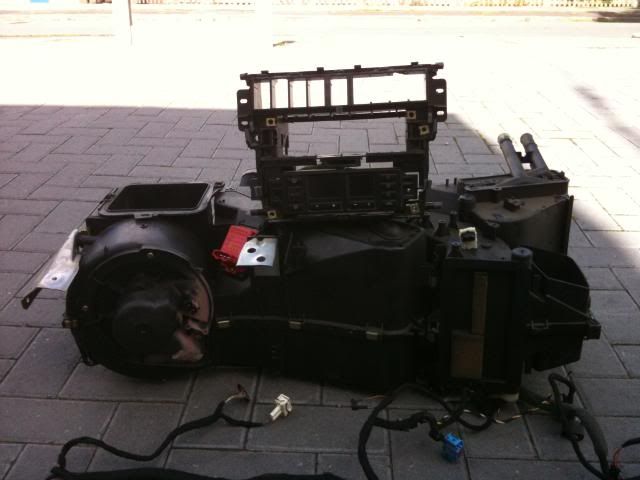 I started by unwrapping the loom to sort the Climate wire from the non climate wires which left me with this.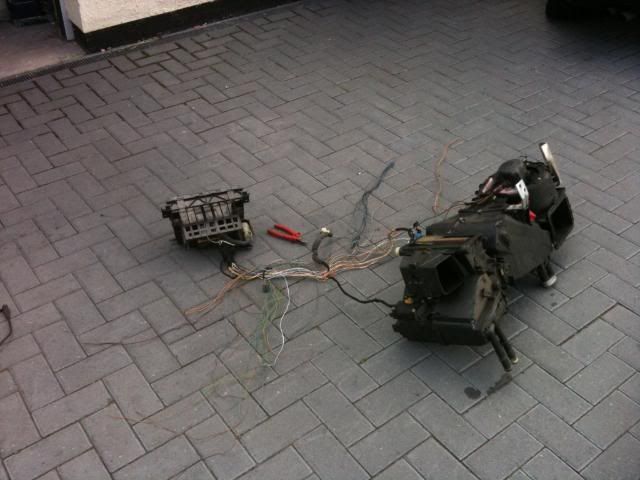 This method has reduced the wiring I will have to do dramatically.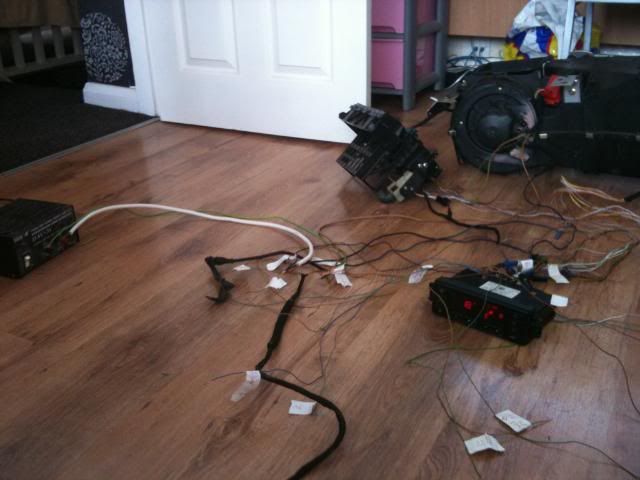 Got it running this afternoon with all the sensors connected. I can operated the fan and all the flaps all good
Problems:
This lot is from an A4 on a W vin number. Pin D6 for the Vac operated recirc flap as used on the earlier system has no function on this controller P/N 8L0 820 043 D.
I have checked with a volt meter.
Can this be sorted with vagcom or do I need another controller ?
Can the drive output to the electric recric flap be modified ?
Can the electric recirc flap be fitted to the S2 evap housing ?
Many thanks for posting that guide johne it's been a big help already
cheers
rich