I've bought a scruffy 20V CQ with no MOT or Tax with the aim of tidying it up, back to its former glory

The body work is in fairly decent order, the paint could do with a bit of resoration work but should clean up nicely. Mechanically it seems sound, quite a bit of money seems to have been spent pretty recently so its mostly cosmetic, a few wear and tear replacement parts needed and a load of little niggling issues.
Apart from 2 jobs I think I can handle it all myself - some advice is required about these two issues - i'll get to them in a minute.
Most of the main problems are electrical. It drained the new battery i forgot to take out out last night

so something is wrong.
The Autocheck does not seem to function at all and the LCD does not display anything, There is a constant warning beep from it though on ignition.
All the lighting works fine as does the electric mirrors.
The sunroof slides back fine but can only open about half way 'upwards'.
Diff lock switch is broken i think.
Some switch illumination is out.
The heater fan only blows on the highest setting
The passenger window only lowers about 2 inches then gets stuck so i'm guessing the mech needs changing.
Drivers door lock needs fixing - cables come off i think.
The PAS pump is leaking by the look of it
Quite a few bits have been done recently -
new wishbone bushes
new ball joints
new solid brake lines
New ABS sensors
New / rebuilt head
All the bushes and joins look fine
The rear calipers need rebuilding - handbrake cables look good.
Here he is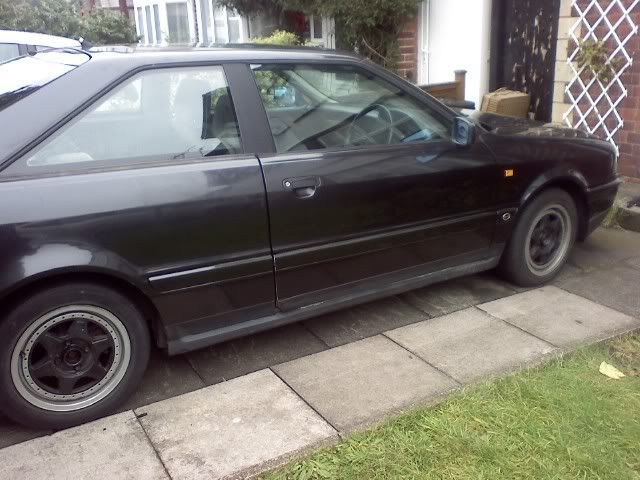 Looks like a recent head - broken / cut?? heat sheild, but its the tubular fannymould

New Radiator me thinks
Big of a knock on the n/s wing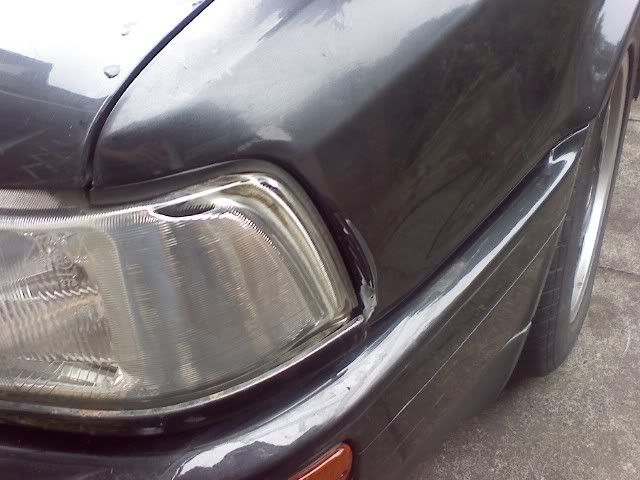 ........................................